Find more resources in your city!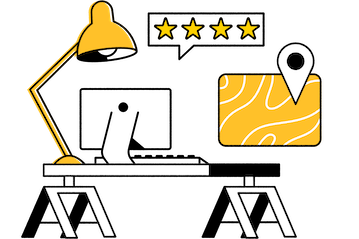 Start Exploring
Should your business be here?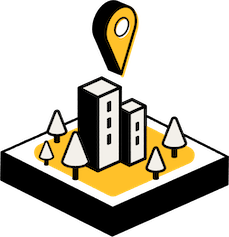 Add your business
What to look for when selecting a senior financial advisor in Dallas
A Dallas financial advisor for seniors has the experience your loved one needs to help keep their money safe from fraud and to protect their investments and assets from inflation to the greatest extent possible. Before choosing a senior financial advisor in Dallas, it's best to interview a variety of options to ensure you find someone that has the skills and experience your loved one needs. Some of the services you may want to inquire about include their ability to work with specific types of investments, creating short or long-term budgets, and the management of retirement accounts.
Choose only those advisors that have verifiable credentials through one of the most popular certifying authorities, including the American Institute of Certified Public Accountants (AICPA), the Certified Financial Planner Board of Standards, Inc. (CFP Board), and the CFA Institute.
Once you are confident that they meet your standards for qualifications and services, you may also want to find out if they require or offer in-person, virtual, or phone appointments based on the mobility needs and travel preferences of your loved one.
Facts and figures about senior financial advisors in Dallas
How much should seniors save for retirement in Dallas?
Dallas-Ft. Worth financial advisors for seniors can help create a realistic retirement budget to determine the amount of retirement funds your loved one should have set aside to maintain their lifestyle. To give you an idea of the retirement savings needed to live comfortably we've put together pertinent information from a recent study into the chart below.
| | Savings Required to Live Comfortably | Average Retirement Age | Average Life Expectancy | Average Yearly Expenses |
| --- | --- | --- | --- | --- |
| USA | 947819.32 | 64 | 78.2 | 54708.22 |
| Texas | 765223 | 65 | 78.5 | 47236 |
The cost of living varies throughout the country and even from city to city in a large state like Texas where the overall cost is lower than the national average. However, it's always wise to work closely with a financial advisor because of the cost of living differences experienced throughout the state.
Does confidence in finances increase when working with a financial advisor in Dallas?
The amount of financial confidence a person has can go up tremendously when they work with a financial advisor according to a recent study. If you or your loved one is worried about their financial future, working with an experienced senior financial advisor in Dallas-Ft. Worth can help them gain confidence in a variety of ways. Below is a chart that outlines the findings of the study in more detail.
No matter what aspect of their finances your loved one is worried about, working with a professional financial advisor is sure to bring them, and you, greater peace of mind. It's important to know the financial foundation for their retirement is secure and to quickly rectify any issues which may be contributing to future financial instability before it's too late.
Why it's important to work with a trustworthy financial advisor in Dallas
Ensuring that your loved one's finances are in order is critical if they are going to have the necessary resources to pay for the personal attention and care they want and deserve throughout their retirement. This can be most efficiently done with the help of a skilled senior financial advisor in Dallas who has specific experience working with those who are near or in the midst of retirement.
Fort Worth financial advisors for seniors have the knowledge needed to maximize existing resources and to help your loved one budget effectively. Advisors who work with a more generalized demographic may be more accustomed to using tactics to grow wealth and security over longer periods of time.
Financial advisors for seniors in Dallas
Leveraging the services of a Dallas financial advisor for seniors is one of the best decisions you could help your loved one make as you support them in securing the type of retirement that gives them the freedom to age in place and pursue any of the dreams they have for their retirement years.