Find more resources in your city!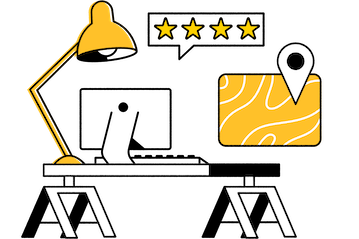 Start Exploring
Should your business be here?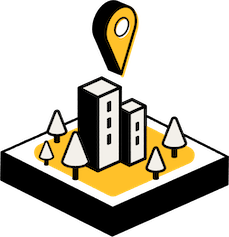 Add your business
What to look for when selecting a senior financial advisor in Columbus
A senior financial advisor in Columbus should be able to address all of your loved one's needs. If your loved one would like to discuss their finances online, their advisor should accommodate them. If the senior in your life would prefer to meet in person, that should be doable too. Likewise, the person you choose should be a certified expert in whatever your loved one needs help with. That could include budgeting for potential healthcare expenses, managing a retirement portfolio, or helping your loved one strike the right balance between spending today and saving for tomorrow. Most importantly, your loved one should be able to establish a personal rapport with their financial advisor that can make it easier to open up about their concerns.
You may want to solicit reviews of the finance professionals on your shortlist, but remember that you cannot always trust what you hear. Some firms compensate past clients for a favorable review whether they deserve one or not.
Facts and figures about senior financial advisors in Columbus
How much should seniors save for retirement in Columbus?
Figuring out exactly how much seniors should save for retirement is challenging because there are so many variables to consider. How long will your loved one be retired? What will they spend each year? WorldPopulationReview.com collected data from all 50 states and compared it to the national average, with Ohio covered below:
| | Savings Required to Live Comfortably | Average Retirement Age | Average Life Expectancy | Average Yearly Expenses |
| --- | --- | --- | --- | --- |
| USA | 947819.32 | 64 | 78.2 | 54708.22 |
| Ohio | 776788 | 63 | 76.6 | 47597 |
Ohio is much lower than the national average, giving your loved one more flexibility than seniors in other states. Still, $776,000 is nothing to sneeze at. Columbus financial advisors for seniors can help your loved one put that number into perspective and come up with a plan that makes it feel attainable.
Why are Columbus seniors and others expecting to work past age 65?
While 65 is considered the standard retirement age, many seniors find themselves working long afterward. Some do so by choice, but others have no other way to pay their bills. The list below highlights the top three reasons why Americans feel that they must remain employed during their golden years, according to a 2019 survey conducted by Northwestern Mutual:
Will Keep Working After 65 Because They Don't Have Enough Money
Will Keep Working After 65 Because They Don't Feel Social Security Benefits Will Cover Their Needs
Will Keep Working After 65 Because of Rising Costs Including Healthcare
Nearly eight out of every 10 are concerned that they don't have enough money saved for retirement, with concerns such as Social Security and the rising costs of healthcare dovetailing on that issue. A Columbus financial advisor for seniors can help ensure that your loved one has the savings they need to retire whenever they like.
Why it's important to work with a trustworthy financial advisor in Columbus
Unfortunately, seniors are more likely than most to fall for scams that end up costing them a lot of money. Working with a trustworthy Columbus financial advisor for seniors is the best way for your loved one to protect themselves against unscrupulous individuals who don't have their best interests in mind. Since financial advisors often have complete control over their client's assets, it's important to do your research before hiring anybody. Seasons is a great resource to consult because all of our listings are free with no bias. We also recommend verifying every cert or credential that a prospect claims to possess to make sure that everything is on the up-and-up.
Financial advisors for seniors in Columbus
We know that you don't want to talk about finances during your remaining time with a loved one, but money will help determine their quality of life. Find a great senior financial advisor in Columbus using our resources and rest easy knowing that there is a responsible financial plan in place.