Find more resources in your city!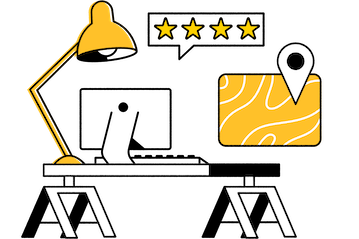 Start Exploring
Should your business be here?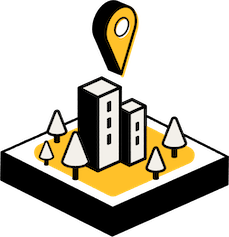 Add your business
What to look for when selecting a senior financial advisor in Chicago
A great Chicago financial advisor for seniors needs many qualities. They have to be able to strike up a solid personal rapport with their client to ensure effective communication between them. They need to be certified in the unique needs of seniors, whether that means planning for possible long-term medical expenses or helping older workers put the final touches on their retirement plan. They should be flexible and meet with their elderly clients however works best for them. Most importantly, they need to possess any certs or qualifications that they claim to have.
You might think of reading reviews or talking to current clients to figure out this information, but beware. Some financial professionals pay for a good word, meaning that you cannot always trust everything you hear. As such, the best way to do your due diligence is to turn to third-party resources that don't have any bias, such as Seasons.
Facts and figures about senior financial advisors in Chicago
How much should seniors save for retirement in Chicago?
There is no magic number that will meet the needs of every retiree because all seniors have different lifestyles, expectations, and lifespans. The best you can do is look at the average data for the state you live in, and WorldPopulationReview.com has compiled these statistics. Here is how Illinois stacks up to the rest of the country:
| | Savings Required to Live Comfortably | Average Retirement Age | Average Life Expectancy | Average Yearly Expenses |
| --- | --- | --- | --- | --- |
| USA | 947819.32 | 64 | 78.2 | 54708.22 |
| Illinois | 882770 | 64 | 79 | 49043 |
Illinois is fairly close to the national average, though it is a little cheaper if you're looking for a bright side. Chicago financial advisors for seniors can help your loved one create a retirement plan that meets their unique needs whether that means saving more, less, or just about the number above.
What should seniors in Chicago expect from Social Security?
Social Security is nearly synonymous with retirement income, and many Americans plan to rely on it when the time comes. Sadly, most overestimate how much money most retirees receive. The statistics below come from SeniorLiving.org and compare the number of Social Security beneficiaries in 2009 with 2019 along with how much money seniors receive:
33.5 Million People Received Social Security Benefits in 2009
45.1 Million People Received Social Security Benefits in 2019
The Average Yearly Social Security Benefit is About $18,036 Per Year
It's good to see that more seniors are taking advantage of the money they are entitled to, but can you imagine living on just $18,000 a year? It's very difficult (if not impossible), so your loved one shouldn't rely on Social Security alone. A senior financial advisor in Chicago can help your loved one make a sustainable plan for the future.
Why it's important to work with a trustworthy financial advisor in Chicago
Your loved one's Chicago financial advisor for seniors will have control over all of their assets, so you really have to be able to trust them. Financial advisors are fiduciaries, meaning that they always need to act in the best interests of their clients. Sadly, scam artists often pretend to be financial advisors without living up to the responsibility, swindling potentially naive seniors out of their hard-earned savings. The best way to avoid this is to do your research. You can trust that all of the resources on our website are up-to-date and accurate, and there are other trustworthy organizations out there as well.
Financial advisors for seniors in Chicago
Talking about finances isn't easy, but a solid financial baseline is required for your loved one to age in place. The best thing you can do is find your loved one a senior financial advisor in Chicago and then let them manage their own affairs. That way, you'll be able to enjoy your time together instead of discussing money matters.