Find more resources in your city!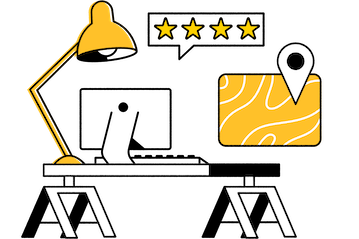 Start Exploring
Should your business be here?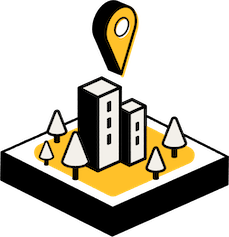 Add your business
What to look for when selecting a senior financial advisor in Charlotte
The first step in selecting a senior financial advisor in Charlotte is determining exactly which services your loved one needs. Some seniors are comfortable with computers and would like convenient electronic meetings, while others might prefer the classic approach of getting together in person. Likewise, an advisor who specializes in retirement accounts could help your loved one save money if they are still working while somebody else might be a better choice to plan for long-term health expenses. None of these options are bad, so focus on your loved one's specific circumstances to make the best possible decision.
We also recommend verifying a finance pro's credentials before trusting them with any money. Client reviews and referrals are one way to do this, but be careful. Some financial advisors pay to have positive reviews about them posted online. Our resources make it easy to find the right fit for your loved one so you don't have to rely on word of mouth.
Facts and figures about senior financial advisors in Charlotte
How much should seniors save for retirement in Charlotte?
Figuring out how much money any individual should save for retirement is virtually impossible because there are so many variables. How long will they live? How much will they spend per year? The table below compares the average cost of retirement in North Carolina to the national average using numbers from WorldPopulationReview.com.
| | Savings Required to Live Comfortably | Average Retirement Age | Average Life Expectancy | Average Yearly Expenses |
| --- | --- | --- | --- | --- |
| USA | 947819.32 | 64 | 78.2 | 54708.22 |
| North Carolina | 865499 | 63 | 77.8 | 48733 |
North Carolina is approximately $80,000 below the average, meaning that your loved one won't need as much as they would in other states. Still, $865,000 is a significant chunk of change. The sooner your loved one begins working with a Charlotte financial advisor for seniors, the sooner they can begin making progress toward that goal.
How much might seniors in Charlotte have saved for retirement?
While most Americans understand the importance of saving for retirement, relatively few of them are on track to retire when they would like to. In fact, some have barely started to save. The following statistics from CNBC reveal how much money seniors in two age brackets (60-69 and 70-79) currently have in their retirement accounts:
More than a quarter of seniors between the ages of 60-69 have less than $50,000 saved even though they hope to retire soon, while one in five between the ages of 70 and 79 have less than $50,000 saved. Working with a certified Charlotte financial advisor for seniors can prevent your loved one from contributing to these statistics.
Why it's important to work with a trustworthy financial advisor in Charlotte
Charlotte financial advisors for seniors can offer many benefits, but only if you choose a good representative. Financial advisors are considered fiduciaries, meaning that they must always act in their client's best interests instead of their own. Scammers obviously don't hold themselves to the same standard and love to prey on the elderly, so choosing the wrong person could cost your loved one a fortune. The best way to avoid this is to shop around and do your due diligence before entrusting your loved one's assets to anybody. Seasons is a great resource to consult, as are established entities such as the AARP. Setting up face-to-face interviews with promising candidates can also be a worthwhile exercise.
Financial advisors for seniors in Charlotte
We understand that you'd rather talk to your loved one about anything else than money problems, but retirement planning is both important and time-sensitive. You can use our free resources to find your loved one a senior financial advisor in Charlotte and let the pros take care of their financial future.