Find more resources in your city!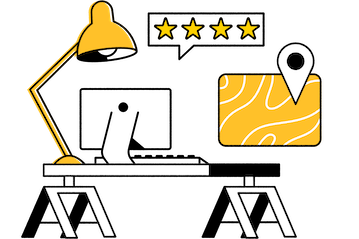 Start Exploring
Should your business be here?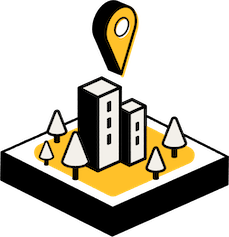 Add your business
How much should seniors save for retirement in Bismarck?
The first real step in the retirement planning process is figuring out how much money your senior actually needs to retire. You can start by determining the average life expectancy in the United States, which is about 78 years. Next, consider the average retirement age in the United States, which is about 65 years. This means that you will need to plan for about 13 years of retirement.
| | Savings required to live comfortably | Average retirement age | Average life expectancy | Average yearly expenses |
| --- | --- | --- | --- | --- |
| USA | $944,280 | 64 | 78.2 | $54,700 |
| North Dakota | $823,764 | 65 | 78.6 | $50,850 |
Of course, each situation will be slightly different. Your senior's life expectancy may be lower due to certain medical conditions or a family history of certain disorders. Your Bismarck financial advisor for seniors can help you plan your retirement period with accuracy and efficiency — whether your senior is planning for 10 or 20 years of retirement.
How many Bismarck seniors might rely on pensions?
According to the most recent data, only a minority of seniors actually have access to a defined pension plan. And even for those who do have a pension plan, the annual benefits provided will likely be inadequate to cover total living expenses. That being said, a pension can certainly help reduce the financial burden on seniors and caregivers.
Median pension plan payouts
Fewer than 31% of retirees have a defined pension plan
The median annual pension benefit for a private plan is $9,262
The median annual pension benefit for a federal government plan is $22,172
The median annual pension benefit for a railroad worker plan is $24,592
If you'd like to learn more about options like pensions or Social Security, your Bismarck financial advisor for seniors can certainly provide you with plenty of information. They might also introduce you to new funding assistance options that you hadn't previously considered. When you take all of these options into account, your senior's retirement may be more affordable than you realize.
What to look for when selecting a senior financial advisor in Bismarck
An obvious starting point is to consider any certifications or specialized training when choosing Bismarck financial advisors for seniors in your family. Some may have completed special programs that are geared towards retirement planning and other senior-focused financial topics. Remember that you can often book initial consultations with financial advisors without making a commitment. This gives you a chance to meet with the candidate and briefly discuss what they can offer you. You can also get a sense of their personality and their overall philosophy toward senior financial planning. While you might not be a financial expert yourself, following your gut instinct is often a solid choice. Of course, there are plenty of online resources that help make this decision easier. Why not check out our comprehensive guide to choosing a financial advisor for seniors? Our detailed listings also include reviews left behind by other caregivers, giving you a sense of your local options.
Financial advisors for seniors in Bismarck
Higher life expectancy is something that we should all celebrate. But this improvement comes with its own consequences. As long as you are aware of these financial consequences and make plans to address them, your senior can enjoy all of the benefits of an increased lifespan with none of the financial downsides. Check out Seasons today and browse our listings to find a qualified senior financial advisor in Bismarck, Minot, or Dickinson.