Find more resources in your city!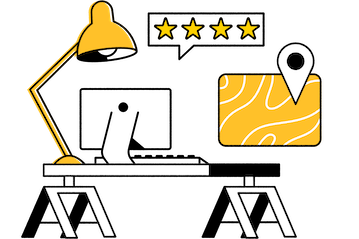 Start Exploring
Should your business be here?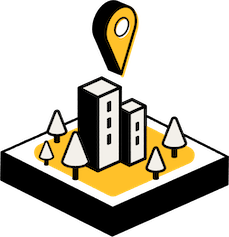 Add your business
What to look for when selecting a senior financial advisor in Baltimore
Baltimore financial advisors for seniors understand the kinds of issues that seniors deal with. This can include saving for retirement, keeping them safe from fraud, and more. There are certain factors to consider when searching for a financial advisor for your loved one.
First, understand that you are not obligated to stay with the first or most convincing senior financial advisor you find. Take the time to do your research until you find someone you are truly comfortable with. Check out each potential advisor's reviews to see how other seniors feel about the service provided. Trust your instincts. If a particular advisor seems great on paper but you get a bad feeling about them, move on to the next potential financial advisor.
Watch for specific red flags. This means learning about the abbreviations that follow the advisor's name and making sure they are qualified to handle your loved one's money. Avoid anybody who makes unrealistic-sounding promises and check out their credentials. If you do the research necessary, you can find the best senior financial advisor in Baltimore for your aging loved one.
Facts and figures about senior financial advisors in Baltimore
How much should seniors save for retirement in Baltimore?
The average cost of retirement in Maryland is higher than the national average. The following table by World Population Review indicates an approximate amount of savings your loved one should have prior to their retirement, which in Maryland is, on average, at age 65. Also according to the chart, the senior in your life should be prepared for about 13-14 years of life beyond retirement.
| | Savings Required to Live Comfortably | Average Retirement Age | Average Life Expectancy | Average Yearly Expenses |
| --- | --- | --- | --- | --- |
| USA | 947819.32 | 64 | 78.2 | 54708.22 |
| Maryland | 1113071 | 65 | 78.8 | 67214 |
When seeking help from a senior financial advisor in Baltimore, make sure they have a complete understanding of where your loved one is at financially and where they need to be. A quality advisor can come up with a realistic plan to set the senior up for an appropriate amount of retirement savings.
How long can seniors in Baltimore expect their retirement savings to last?
Some seniors, rather than not having enough in savings prior to retirement, scrimp and save their entire life to the point that they don't do anything enjoyable at all. A study by Forbes shows the likelihood of a person retiring living an additional 10, 20, or 30 years in retirement.
If your loved one is planning for 30 years of living in retirement, they may not be enjoying their current life. A good financial advisor for seniors will help them set realistic savings expectations while making investments in their current lives as well. This way, they can move seamlessly from their life of work and service into their retirement years.
Why it's important to work with a trustworthy financial advisor in Baltimore
Seniors are especially vulnerable to financial scams, so finding a reliable, trustworthy Baltimore financial advisor for seniors is essential. They deserve to live with independence and dignity in their golden years, and this will likely involve some foreseeable expenses that they will need to meet.
A financial advisor acting as a fiduciary is required by law to put their clients' best interests ahead of their own financial gain. By having your aging loved one work with a certified senior advisor, you can avoid some of the financial pitfalls that could await them if they put their money in less reputable hands.
Financial advisors for seniors in Baltimore
Your aging loved one can gain a sense of financial security by working with a financial advisor that they trust. They can age in place without concern of falling victim to scams or other financial temptations. Seasons is here to help you and your loved one find a qualified Baltimore financial advisor who specializes in working with seniors.