Find more resources in your city!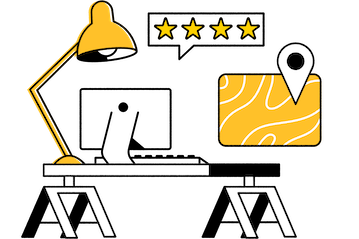 Start Exploring
Should your business be here?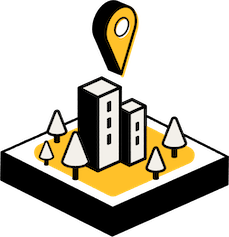 Add your business
How much should seniors save for retirement in Albany?
One of the most puzzling questions for seniors is simple: How much money do I need to retire comfortably? With rising living costs, skyrocketing inflation, and interest rate hikes, the answer is difficult to determine. That being said, recent data provides considerable insights, with average yearly expenses for Georgia retirees at around $47,000.
| | Savings required to live comfortably | Average retirement age | Average life expectancy | Average yearly expenses |
| --- | --- | --- | --- | --- |
| USA | $944,280 | 64 | 78.2 | $54,700 |
| Georgia | $796,984 | 63 | 77.1 | $46,771 |
The good news is that this number is considerably lower than the national average. The not-so-good news is that this still represents a lot of money. It should come as no surprise that many seniors are coming to the conclusion that they simply need to keep working until the end of their lives. But with high-quality Albany financial advisors for seniors, it doesn't have to be this way.
What should seniors in Albany expect from Social Security?
One of the most obvious resources your senior can take advantage of as they approach retirement is Social Security. The latest data suggests that Social Security recipients have grown in number since 1991, from roughly 40 million to over 65 million. This makes sense given the fact that the elderly population is also growing in the United States.
While Social Security is an important lifeline for many seniors, your elderly loved one might need an Albany financial advisor for seniors in order to truly take advantage of these government programs. In fact, your new financial advisor might be aware of government programs and funding assistance options that you were completely unaware of previously.
What to look for when selecting a senior financial advisor in Albany
The most important priority when searching for a senior financial advisor is finding services that are specifically tailored toward seniors. This is because seniors encounter many unique financial issues. For example, seniors are particularly vulnerable to scams and fraud. Other caretakers and family members may wish to take advantage of your senior as they experience cognitive decline. Another common issue that seniors face is making smart investments — especially as they become less in touch with the world and suffer from memory loss. Tax issues are also common among seniors, as they tend to sell real estate properties and other assets as they approach retirement.
You might want to search for an Albany financial advisor for seniors who has a solid track record of helping seniors and other individuals. Speak with friends and family, as they might have recommendations. You might also want to check out our comprehensive guide to choosing a financial advisor for senior, as this in-depth guide provides much more information.
Financial advisors for seniors in Albany
Taking advantage of the financial services in your area is more than just a smart economic decision. It provides you and your senior with a sense of confidence as you head into the future. Whatever the next few years might bring, you'll have an senior financial advisor in Albany at your side, guiding your senior towards financial security. Check out Seasons today to browse local listings and find a senior financial advisor in Albany in your neighborhood.