Find more resources in your city!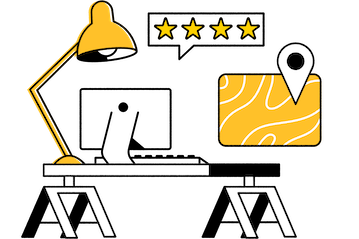 Start Exploring
Should your business be here?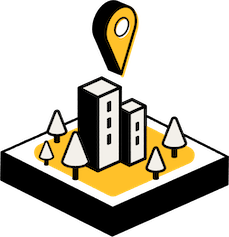 Add your business
What should caretakers in Youngstown know about accidental falls?
An accidental fall may not be a big concern for a younger person. But for older adults, they can be dangerous, and potentially even fatal. Even if you don't believe your senior is at risk of falling now, it's always better to be proactive so that you can keep them safer from potential accidents that could be hazardous to their health.
Youngstown aging in place remodeling could be just what you need to reduce fall risks in your senior's home. They can work with you to identify the biggest fall hazards in the living space and work quickly to remove things like threshold bumps and slippery tiles. The result will be a much safer home for your senior to enjoy as they grow older.
In what percentage of Youngstown rental properties might you find accessibility features?
Accessibility features are not very common in rental properties. That means moving your older loved one into a rental unit may not be your best option. If you keep them in their home, you'll be able to upgrade the property to make it safer and more accessible. Plus, your senior loved one will likely be happier to remain in the living space that they've come to love.
If keeping your senior at home is an option for you financially, then it's likely going to be a better option than trying to find a rental unit with the right accessibility features already installed. It'll be easier for you and more comfortable for them. That's a winning situation no matter how you look at it.
How do I find the best accessibility construction in Youngstown?
Whether you're interested in a Youngstown bathroom remodel for seniors or another type of home upgrade, the next step is finding the right contractor for your family. You can begin that process online by comparing reviews and websites. As you do your research, be sure to verify that each contractor you look at has all of the licenses that they need to legally perform home remodels in your area.
When you get to a list of finalists, you can bring them into your senior's home for a quote and a meet-and-greet. This should give you and your older loved one the information you need to make a final decision. You can also take a look at our comprehensive guide to aging in place remodeling if you'd like more detailed guidance on this process.
Home remodeling for seniors in Youngstown
Your senior deserves to enjoy their golden years at home if that's their preference. Hiring an age-in-place remodeler in the Youngstown area can help you give them that gift. A contractor can come into their home and install many safety and comfort features, including non-scald cooking controls, wider walkways, easier-to-access cabinetry, and more.
There's no time like the present to get started. So take a closer look at the free resources on Seasons to find the top local contractors for the services that you're interested in today.