Find more resources in your city!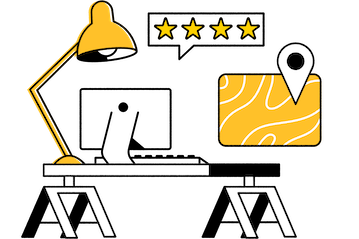 Start Exploring
Should your business be here?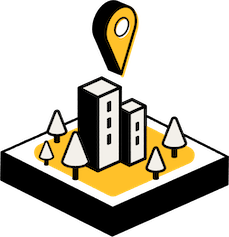 Add your business
How do I find the best accessibility construction in Washington D. C.?
If you want a senior bathroom remodel or any other project to be a success, you have to hire the right contractor for the job. That starts with making sure they are licensed and insured in the District of Columbia, but that's just the beginning. We also recommend reading online reviews and soliciting referrals, though understand that some contractors may have paid for that coveted five-star rating. If you can manage it, contacting a contractor's past clients directly is the best way to get a feel for the quality of work they perform.
Several certifications are also available to prove a contractor's expertise in Hagerstown aging in place remodeling. For example, the CAPS certification means that a contractor is a Certified Aging in Place Specialist who can anticipate your loved one's future needs and address them today. The NAHB also offers training courses to members who want to remain up-to-date on their accessibility construction knowledge.
Facts and trends in Washington D. C. home construction for seniors
What should caretakers in Washington D. C. know about accidental falls?
While most senior falls don't end in a fatality, enough of them do that it's a risk to take seriously. The CDC compared the number of fatalities per 100,000 senior falls in 2018 by state, including data from the District of Columbia. The results of this comparison are as follows:
Washington D. C. fared better than the national average, but anything above zero is too high in our estimation. Investing in a Washington D. C. aging in place remodeling project today could spare you a ton of heartache in the future, so why not use our resources to find a great contractor in your area?
What are some issues that aging in place remodeling in Washington D. C. can address?
Fall risk is a great reason for a Washington D. C. bathroom remodel for seniors or another accessibility project, but it certainly isn't the only one. Actually, there are more potential reasons than you might expect. The Mayo Clinic compiled the following list of issues that a contractor could help your loved one address:
Health Issues a Renovation Can Address:
Balance Issues
Reduced Vision
Hearing Loss
Decreased Mobility
Reduced Cognitive Capabilities
Loss of Strength and Endurance
Even that is only a partial list as individual seniors often have unique needs that will never appear on a generalized list. The best thing to do is to contact a Hagerstown accessibility construction specialist to discuss your loved one's specific needs in further detail and come up with a plan to address them.
What are some common concerns and solutions for aging in place in Washington D. C.?
The biggest obstacles to aging in place are often safety and accessibility, so that's what your loved one's remodel should focus on. If your loved one struggles to stand up for the duration of their shower, a contractor could install a seat so that they don't have to. If they tend to burn themselves while doing the dishes, scald controls can prevent that from happening. Adding lighting can make any room more accessible, while technological enhancements such as voice commands can make it easier to contact help when necessary. Some seniors even embrace technology to connect with loved ones or listen to their favorite music as well.
Home remodeling for seniors in Washington D. C.
You want your loved one to both feel safe at home and be secure there, and accessibility construction can help. Our listings make it easy to find a certified contractor who can take on any remodeling project that your loved one could benefit from. We encourage you to use them well.