Find more resources in your city!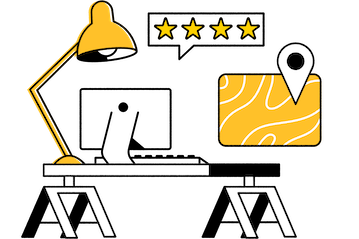 Start Exploring
Should your business be here?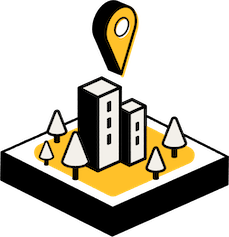 Add your business
What should caretakers in Topeka know about accidental falls?
A major challenge older adults face when living independently is a greater risk of falling, particularly if mobility limitations are an issue. Unfortunately, taking a spill can be extremely dangerous for a senior whether they slip on the bathroom floor or trip on carpeted stairs. Here is a look at how dangerous falling could be for seniors in Kansas:
It's not always possible to avoid a fall, but reducing the likelihood is something your senior can do by making important adjustments to their home. For instance, if they have high shelves in their home, they could consider getting them lowered to avoid the need to step on an unstable stool or ladder. Taking these types of steps can make a huge difference in their safety as they age in place.
Where do seniors in Topeka want to live?
A common misconception is that many older adults look forward to leaving their current residences in order to move into a senior community or the home of an adult child. Recent AARP data has revealed that many seniors have a strong desire to age in place without leaving their current communities:
Seniors remain attached to their homes and communities
Want to remain in their community as long as possible
Feel it's possible to stay in their current home as they age
Plan renovations to stay in their home as they age
If your senior is among the population of older adults who aim to stay in their homes as long as possible and even renovate their homes as they age, it's important to ensure you find contractors with a reputation for doing great construction and remodeling jobs. Taking this extra step can create a safer environment for your older loved one and give them the peace of mind they deserve.
How do I find the best accessibility construction in Topeka?
When looking for a qualified Topeka accessibility construction contractor, there are a number of steps you can take to locate one that aligns with your older loved one's needs. First, ensure the contractors you're considering are licensed in the area. You can also confirm that contractors are insured and have a registered license number and also find out if they meet both local and state requirements. Another step you can take is to make sure contractors are registered with the National Association of Home Builders, which showcases a willingness to remain up to date with their skills. A major sign that they cater to the needs of older adults is if they are Certified Aging-in-Place Specialists.
If you want even more proof that a contractor is right for your senior, feel free to ask for pictures of their work as well as references for recent or ongoing clients. Taking these steps can help you and your older loved one feel more confident that they have the right contractor. Learn more about this topic by exploring our comprehensive guide to aging in place remodeling.
Home remodeling for seniors in Topeka
If your senior is worried that standing in the shower is hazardous and wants to install grab rails or a shower seat for safety, there are plenty of contractors that can offer a Topeka bathroom remodel for seniors. Contractors are also available to help with improving lighting in the home, widening doorways for wheelchair access, leveling uneven floors, and much more. Let Seasons, help with your search for qualified contractors. Explore our unbiased listings to get started today.