Find more resources in your city!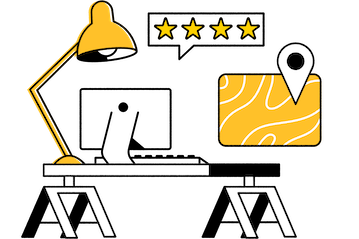 Start Exploring
Should your business be here?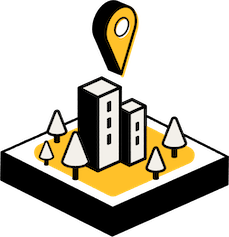 Add your business
How do I find the best accessibility construction in Pittsburgh?
The secret to a successful Pittsburgh aging in place remodeling project is finding the right individual to perform the work. First, make sure that every candidate you're considered is licensed and insured. Otherwise, your loved one might be out of luck if things don't turn out well.
Next, look into each contractor's qualifications. Reading referrals can be a good way to determine if they perform top-quality work, but remember that contractors can and do pay for positive reviews. If you aren't sure, try to contact the reviewers directly for an unbiased opinion. Furthermore, the NAHB offers Pittsburgh accessibility construction training classes to members in the area, while CAPS certification (or Certified Aging in Place Specialists) is always a great thing to look for.
Finally, let your loved one spend some time with a potential contractor to ensure that they can establish a strong rapport. If the two of them don't vibe, you may need to find somebody else.
Facts and trends in Pittsburgh home construction for seniors
What should caretakers in Pittsburgh know about accidental falls?
It's relatively rare for a simple fall to lead to death, but it can happen especially to seniors who cannot recover as easily as younger people can. Falls can also do significant damage without causing death, so you want your loved one to avoid them whenever possible. The CDC released the following statistics in 2018:
Pennsylvania's rate is terrible compared to the national average, making it even more important to mitigate your loved one's risk of falling as soon as possible. One of the best ways to do this is to invite an accessibility construction expert to your loved one's home and ask them to identify potential hazards before they turn into a problem.
Where do seniors in Pittsburgh want to live?
While many seniors in previous generations were content spending their twilight years in nursing homes or assisted living facilities, today's seniors strongly prefer to age in a familiar environment like the home they've been living in for years. Check out the following statistics from the 2018 AARP Home and Community Preferences survey:
Seniors Who Want to Remain in Their Community as Long as Possible
Seniors Who Feel It's Possible to Stay in Their Current Home as They Age
Seniors Who Plan Renovations to Stay in Their Home as They Age
The vast majority of seniors prefer to stay where they are, but a solid number realize that home modifications will be necessary to make that happen. Nearly half think that their home is fine as-is, but they may change their tune as they navigate the aging process. The moral of the story here is that accessibility construction is here to stay.
What are some common concerns and solutions for aging in place in Pittsburgh?
Safety and accessibility are the end goals of nearly all accessibility construction projects, so your loved one's planning should start there. Let's look at a Pittsburgh bathroom remodel for seniors as an example. If you're worried about your loved one falling in the shower, adding a seat can help them bathe more safely. Likewise, hinged tub doors are a great addition for seniors who may struggle to climb into the bathtub. On the accessibility side, making everything larger, wider, and lower can give your loved one more maneuverability. Furthermore, improved lighting can help your loved one see what they are doing at all times.
Home remodeling for seniors in Pittsburgh
Whether it's a senior bathroom remodel or another project, Seasons makes it easy to connect with an accessibility construction expert in Pittsburgh who can help your loved one successfully age in place with their dignity intact. Use our resources and start searching for a contractor today!