Find more resources in your city!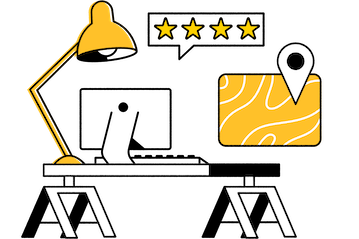 Start Exploring
Should your business be here?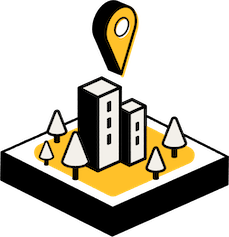 Add your business
How do I find the best accessibility construction in Piedmont Triad?
Working with the right High Point aging in place remodeling contractor can make a big difference in the quality of your and your loved one's experience. The right organization can readily address your loved one's specific requirements to ensure that they can remain safe as they age in place. Finding the right solution can be a daunting task; however, there are some things that you can keep in mind when making your decision.
Always check the licensing for a Greensboro accessibility construction contractor. Are they licensed in your state? Look into the requirements on a local and state level to ensure that the company you're interested in hiring is both insured and has a registered license number. Further, look into whether they are registered with the National Association of Home Builders, which can help you rest assured that they maintain their skills and knowledge based on the latest data.
Ask about their certifications and any courses they've taken. A reputable contractor for Winston-Salem aging in place remodeling should be a Certified Aging in Place Specialist, which allows them to better understand your loved one's needs and concerns. In addition, you'll want to ensure that your loved one feels comfortable interacting with their contractor and is treated with respect.
Facts and trends in Piedmont Triad home construction for seniors
What should caretakers in Piedmont Triad know about accidental falls?
Many things can contribute to accidental falls for seniors, which are far more dangerous than for younger people. Whether due to loose carpeting or handrails on the stairs, a spill on the hardwood floor, or anything else, your loved one can benefit from preparing their home for their golden years. According to the CDC, the falls by death per state are:
While it can be reassuring that North Carolina has a lower fatality rate for senior falls than the rest of the U. S., it's important to take precautions. This number is lower due to the relatives taking steps to reduce the risk of falling in their homes through quality Piedmont Triad aging in place remodeling.
In what percentage of Piedmont Triad rental properties might you find accessibility features?
There are many ways that a senior can benefit from High Point accessibility construction, whether they struggle with memory and could use a stove that automatically shuts off or they need measures taken to keep them from falling out of bed. The chart below outlines some of the most common accessibility features, according to the U. S. Census Bureau in 2011.
Of course, there are many more options that go beyond a Greensboro bathroom remodel for seniors. In addition to these features, your loved one may require no-slip flooring in the bathroom, lowered switches, and medical alert systems to ensure that they can thrive as they age in place. With the help of a professional contractor, you can ensure that your loved one's needs are met.
What are some common concerns and solutions for aging in place in Piedmont Triad?
When a loved one opts to age in place, it's common to have some fears and worries that you'd like to mitigate to ensure that they are safe and can enjoy their golden years. For instance, many relatives worry about preventing falls and similar accidents, particularly in loved ones with limited mobility. Further, avoiding burns and ensuring that they can get around their home are vital components to aging in place. According to the National Institute on Aging, there are several ways one can address these concerns. For instance, you can prevent falls by installing a wide path or ramp with ample lighting leading to the front door or sturdy handrails to increase the ease at which they can climb the stairs. And with a contractor for a Piedmont Triad bathroom remodel for seniors, you can install a curbless shower to make it easier for your aging loved one to bathe.
Home remodeling for seniors in Piedmont Triad
Regardless of the particular accessibility features your loved one needs, you can rely on Seasons's free resources to find excellent options for Winston-Salem bathroom remodels for seniors, as well as other services that the senior in your life may need. Explore our listings today to get started with a professional as quickly as possible.