Find more resources in your city!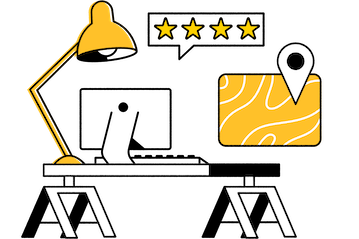 Start Exploring
Should your business be here?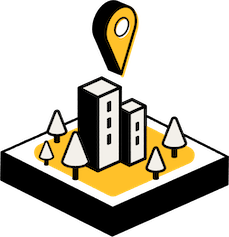 Add your business
How do I find the best accessibility construction in Miami?
The good news is that there are plenty of qualified, experienced construction companies that specialize in Miami aging in place remodeling. Finding contractors near you is as easy as browsing the free, online listings provided by Seasons. However, selecting the right company for your specific needs isn't always easy, especially if you don't know much about accessibility construction or the construction industry in general. As a rule of thumb, always check that a company is certified with the NAHB (National Association of Home Builders) before working with them. In addition, you might want to keep your eyes peeled for certification with the APA (Accessibility Professionals Association). The APA has its own official chapter in Florida. The APA is the only national association that specializes in accessibility construction, and they offer construction companies training seminars and other resources. These resources help construction companies understand the unique needs of seniors who are aging in place.
Facts and trends in Miami home construction for seniors
What should caretakers in Miami know about accidental falls?
Caregivers in Miami should know that seniors who suffer falls are at a much higher risk for injuries. When a teenager or a young adult falls over, they typically pick themselves up with a few scrapes and bruises. Seniors are lucky if they can get up at all, as falls are the leading cause of injury-related deaths among elderly individuals in the United States.
Usually, the fall itself does not end a senior's life, but the complications that follow can be fatal. A senior's skeleton is fragile and relatively weak. A relatively innocuous tumble can completely shatter bones. One of the most common and serious injuries after a fall is a fractured hip. This can prove fatal, especially if an infection occurs.
What are some ways smart technology can help seniors in Miami?
Fortunately, technological advances are making aging in place a much more viable possibility for seniors around the nation. Smart home technology is proving to be a gamechanger, making life more convenient and safer for seniors. With voice-activated controls, seniors can control virtually any electrical component in their home without unnecessary strenuous activity.
Controlling lights, appliances, etc.
Setting alarms or reminders
Providing short, senior-specific workouts
Allowing them to enjoy music easily
Delivering news and weather reports
After a senior slips and falls, they may be unable to reach a phone to call for help. This is one of the biggest nightmares for many family members. However, smart home technology allows seniors to simply call out for help. The AI system listens, and it can call for an ambulance right away.
What are some common concerns and solutions for aging in place in Miami?
As technology advances and we begin to learn more about safety issues among seniors, we may be able to significantly reduce the number of injuries for those aging in place. Smart home technology is just one example of how technology can address safety issues, and this is a rapidly evolving industry. As technology becomes more viable and widespread, it also becomes more cost-effective. This means that accessibility construction may become more affordable for families across the nation who are concerned about the safety of their senior loved ones. If affordability is a concern, you might consider taking accessibility construction one step at a time. For example, you could start off with the high-priority task of a senior bathroom remodel.
Home remodeling for seniors in Miami
If you're starting to wonder whether your senior is safe as they age in place, it's probably the right time to start taking action. Don't wait until after your senior has suffered a life-altering injury due to a safety issue in their home. Take action today – even if you start with a basic Miami bathroom remodel for seniors.