Find more resources in your city!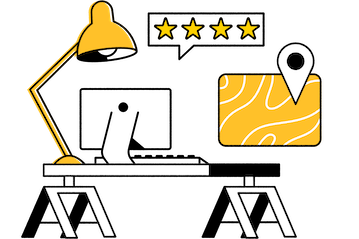 Start Exploring
Should your business be here?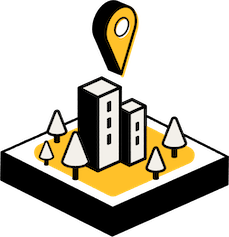 Add your business
How do I find the best accessibility construction in Louisville?
Starting a Louisville aging in place remodeling project is exciting, but it can also feel a little daunting. The first step is to make sure that any potential contractor is licensed and insured. You might find a cheaper rate if you cut corners, but your loved one would have little recourse if something went wrong. Furthermore, your loved one's safety is not where you want to choose the cheapest possible option.
Next, verify that the contractor you're considering has done comparable work before. Certified Aging in Place Specialists (CAPS for short) undergo specific training to help them meet the unique needs of the senior community, while the NAHB requires members to take training courses to ensure that they are knowledgeable of all of the best approaches.
Finally, allow your loved one to interview their potential contractor. If they feel uncomfortable asking questions or the contractor treats them like some sort of liability, they are not the right fit.
Facts and trends in Louisville home construction for seniors
What should caretakers in Louisville know about accidental falls?
We can usually laugh when kids and young adults fall because we know that they'll bounce right back up, but seniors aren't so fortunate. If your loved one falls, it could result in serious injury or even death. The CDC compared the rate of fall-related senior deaths in Kentucky to the national average in 2018:
Kentucky is a relatively safe state, but any number greater than zero requires attention. Jefferson County accessibility construction is a great way to remove common fall hazards such as uneven floorboards or loose carpeting to keep your loved one on their feet. Upgrades such as guardrails can also make your loved one's home safer.
What home hazards should caregivers in Louisville look out for?
You could probably identify some home hazards simply by walking through your loved one's home and carefully looking around, but it takes a trained eye like a Jefferson County accessibility construction expert to spot all of them. For instance, HealthInAging.org compiled the following list of hazards that you may not have thought of:
Common Home Fall Hazards:
Slippery throw rugs
Dim lighting
Raised thresholds and other tripping hazards
Pets (they do tend to get underfoot!)
All of these problems can be addressed by an accessibility remodel, with the possible exception of the pets. They could be removed from the most dangerous areas, but your loved one probably wants to have their cat or dog as near as possible at all times. The best approach will vary on a case-by-case basis.
What are some common concerns and solutions for aging in place in Louisville?
Safety and accessibility are always the primary goals of accessibility construction projects. Let's look at a senior bathroom remodel as an illustrative example. If your loved one is unsteady on their feet, a contractor might recommend replacing tile that gets slippery when wet with another material that provides more traction. Handrails can help your loved one get in and out of the shower, or the tub could be completely remodeled so that your loved one can simply step into it. Adding lighting is a good idea for any Louisville bathroom remodel for seniors because it makes it easier to see where they are going. These might seem like little things, but they add up to a huge difference.
Home remodeling for seniors in Louisville
You might not think of home remodels when you contemplate senior care for your loved one, but it can make their home much safer for them to live in. Seasons makes it easy to connect with the best contractors in the Louisville area, so what are you waiting for?