Find more resources in your city!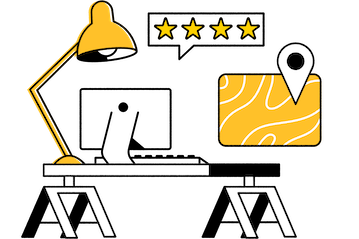 Start Exploring
Should your business be here?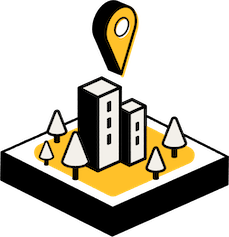 Add your business
How do I find the best accessibility construction in Los Angeles?
Finding a great contractor for your loved one starts the same way as finding one for yourself. You want somebody who is licensed to perform construction work in Los Angeles and insured in case something goes awry. You also want somebody with strong communication skills so that your loved one always knows how their senior bathroom remodel or another project is coming along.
After that, Los Angeles aging in place remodeling takes on a senior-specific tone. For instance, some contractors have special CAPS (Certified Aging in Place Specialist) designations that let prospective clients know that they have specific training to serve the senior community. Likewise, members of the National Association of Home Builders (or NAHB) are required to take continuing education courses that keep them up-to-date on all of the latest accessibility construction strategies. There's nothing wrong with asking a prospective contractor if they have performed similar work previously either, especially if you cannot verify any of their credentials.
Facts and trends in Los Angeles home construction for seniors
What should caretakers in Los Angeles know about accidental falls?
The risk of falling is one of the biggest motivators for a Los Angeles bathroom remodel for seniors or a similar project as nobody wants to see their loved one get hurt. The Centers for Disease Control and Prevention (CDC) released comprehensive data comparing the number of fatalities per 100,000 falls by state in 2018:
California fares well, but only because the state's seniors and their families are vigilant about eliminating fall risks. If you aren't sure if your loved one is safe, invite an L. A. accessibility construction specialist to do a walkthrough and identify any potential tripping hazards. Once they're identified, removing them should be a snap.
What are some concerns that accessibility construction in Los Angeles can address?
Los Angeles accessibility construction might be a term that you've never heard before, and you might have questions about what it entails. Put simply, accessibility construction is any kind of home renovation to help seniors safely live at home. The National Institute on Aging provides more information in the checklist below:
Age In Place Construction Can Address:
Safety

Wide, well-lit path or ramp to the front door to prevent falls
Anti-scald controls to prevent burns
Grab bars in the bathroom to provide support when maneuvering in hazardous places

Accessibility

Wheelchair-friendly wide hallways and doorways for maneuverability
Curbless shower with a seat to make showering easier
Secure handrails and increased visibility to aid in ascending and descending stairs
That list only provides partial information, and a certified accessibility construction expert could come up with more ways to help your loved one age in place with dignity and independence. If you aren't sure where to find such an expert, the free resources on Seasons are always a fantastic place to start.
What are some common concerns and solutions for aging in place in Los Angeles?
The goal of any L. A. aging in place remodeling project is to increase the accessibility and safety of your loved one's home. Making a home more accessible could involve replacing stairs with ramps to help a wheelchair-bound senior easily access all floors or reconfiguring the layout of the house so that they only need to be on the first floor. Making a home safer might entail placing secure mats on the shower floor to give a senior more traction or installing a chair so they don't need to stand up in the shower. There can be an overlap between the two as well. For example, improved lighting offers accessibility and safety benefits.
Home remodeling for seniors in Los Angeles
You don't want your loved one to move into a nursing home unless they absolutely have to, which means doing everything you can to help them safely age in place. You might not immediately think of a home remodel to that end, but the benefits could help your loved one stay at home for years to come.