Find more resources in your city!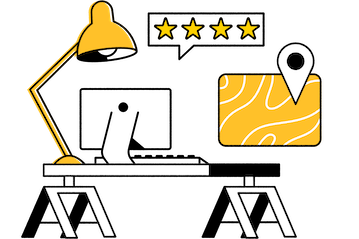 Start Exploring
Should your business be here?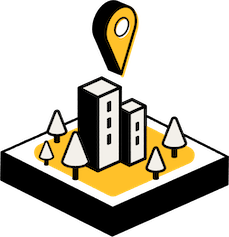 Add your business
How do I find the best accessibility construction in Indianapolis?
Working with the right contractor for an accessibility or senior bathroom remodel is critical. Choosing the wrong company can lead to nightmarish delays, unlicensed or underinsured workers, and a finished product that causes more problems than solutions. To avoid this, here are some of the most important things to verify before selecting your contractor.
The first step is ensuring they have a current license and adequate liability insurance for their field of work. In Indiana, a free public search of professional licenses is offered by the Indiana Professional Licensing Agency. Here you can check on everyone from home inspectors and architects to plumbers and builders. This is perhaps the most critical step on your journey to finding the best candidate because while you may like the personality of the first contractor you meet with, if they aren't licensed, they also don't have liability insurance. Without these two things, you are gambling with your construction budget.
Once you have verification of their licensure and insurance, then it's time to verify referrals from individuals who had similar types of construction requests.
Facts and trends in Indianapolis home construction for seniors
What should caretakers in Indianapolis know about accidental falls?
According to the Centers for Disease Control and Prevention (CDC), the number of accidental falls resulting in injury-related deaths of individuals age 65 and older is increasing by 30 percent. The age group that is seeing the steepest incline are those individuals over the age of 85. This indicates that the risk of injuries related to accidental falls increases with age.
The chart above shows that the risk of falls for Indiana seniors is slightly higher than the national average. What's even more concerning about the data collected by the CDC is that more than half of individuals surveyed said they don't report falls to medical professionals. This is especially concerning since the data also suggests that falling once doubles the chance that the individual will fall again.
What are some issues that aging in place remodeling in Indianapolis can address?
By 2030 the CDC estimates that there will be seven fall-related deaths every hour. Fortunately, there are many different things you can do to help address some of the most common causes of falls such as balance issues.
If your loved one has difficulty maintaining their balance in the bathroom, handrails can be added to the area near the shower and toilet to make transitioning safer and easier.
Health Issues a Renovation Can Address:
Balance Issues
Reduced Vision
Hearing Loss
Decreased Mobility
Reduced Cognitive Capabilities
Loss of Strength and Endurance
Adding railings to both sides of steps going into the home or installing a ramp over the steps can be tremendously helpful for seniors who have balance issues or those with decreased mobility.
Replacing round door and cabinet handles for those with levers can make it easier for seniors to open and close doors on their own. If your loved one is suffering from decreased visual acuity, adding motion sensor lights to high traffic areas can literally be a lifesaver.
What are some common concerns and solutions for aging in place in Indianapolis?
Preventing falls in the bathroom is one of the most common concerns for those who are aging in place. An Indianapolis bathroom remodel for seniors can be as complex or simple as warranted by the needs of your loved one. For those with moderate mobility and balance issues, adding handrails in the bathroom may be enough.
Seniors with greater mobility issues, however, may need more extensive work done to the bathroom to make it truly safe. This could include converting a tub into a walk-in shower with a seat to make showering safer or installing a handicap toilet that is taller to make it more easily accessible.
Home remodeling for seniors in Indianapolis
Indianapolis aging in place remodeling is one of the most practical and important things you can help your loved one do to facilitate a safer and more enjoyable experience of aging in place. At Seasons, we know that this can provide not only a sense of physical safety but also a sense of confidence for both seniors and their loved ones. Let us help you find the right contractor today.