Find more resources in your city!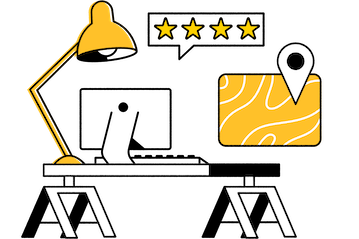 Start Exploring
Should your business be here?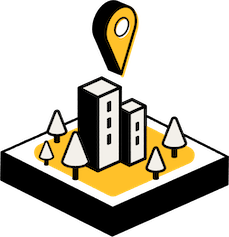 Add your business
How do I find the best accessibility construction in Hampton Roads?
Whether you're looking at a senior bathroom remodel or another construction project, the first thing to do is to check the contractor's credentials. If they are not licensed and insured, you cannot trust your loved one's safety to them. Likewise, there are several special certifications that Hampton Roads accessibility construction experts can use to prove their skills. For example, the National Association of Home Builders (or NAHB) offers great continuous education programs to keep member contractors up-to-date on the latest techniques and developments, while Certified Aging in Place Specialists (or CAPS) undergo special training to help seniors live at home safely.
You might also want to ask for a few quotes before choosing a contractor, especially if your loved one is working on a tight budget. That said, the cheapest option may not provide the quality of work your loved one needs. Finally, arrange a meeting between your loved one and potential contractors to ensure that there aren't any problems there.
Facts and trends in Hampton Roads home construction for seniors
What should caretakers in Hampton Roads know about accidental falls?
If your loved one trips and falls, it could result in severe bruising, broken bones, and even death. As such, eliminating tripping hazards should be one of the primary goals of Newport News accessibility construction. The CDC statistics below compare how many fall-related senior fatalities occurred in North Carolina against the national average:
North Carolina compares favorably, but the only reason why is that devoted family members like you are doing their utmost to keep their loved ones safe. If you want to help your loved one with a Hampton Roads bathroom remodel for seniors or another project, you can start with our free resources.
Are aging-in-place modifications becoming more commonplace in Hampton Roads?
Aging in place is becoming an increasingly popular option for seniors, so it stands to reason that Portsmouth aging in place remodeling is also becoming more common. The following data from the National Association of Home Builders show that demand for Norfolk accessibility construction and other modifications is increasing rapidly:
This increased demand gives contractors a financial incentive to master the ins and outs of Portsmouth accessibility remodeling, allowing seniors throughout the area to enjoy better construction ideas and workmanship. If there are so many choices that you feel overwhelmed, let us help you create a shortlist of qualified candidates.
What are some common concerns and solutions for aging in place in Hampton Roads?
The primary goals of any Newport News aging in place remodeling project should be accessibility and safety. Let's look at a Norfolk bathroom remodel for seniors as an example. Your loved one's bathtub could be modified so that they can open it up and step in instead of climbing in, reducing the risk of an accidental fall. Likewise, the floor of the tub could be replaced with a material that provides additional traction for the same purpose. Your loved one might look to expand their bathroom to give themselves more maneuverability, and superior lighting can help your loved one shower with confidence.
Home remodeling for seniors in Hampton Roads
Your loved one may hesitate to admit that they aren't safe at home, but that's no reason to ignore their needs. If you're concerned that the senior in your life may be at more risk than they are letting on, please use our no-cost resources to find them a great contractor who can make their home safer.