Find more resources in your city!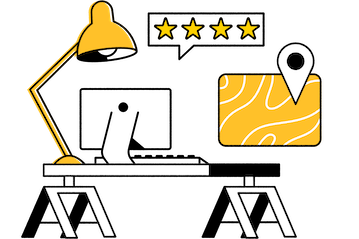 Start Exploring
Should your business be here?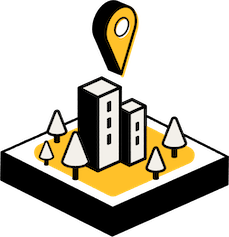 Add your business
How do I find the best accessibility construction in Greenville?
Fortunately, browsing potential solutions for Greenville accessibility construction is easy with Seasons. When you use this free, online resource, you'll see a number of contractors in Greenville who offer solutions to many of the safety concerns experienced by today's seniors who are aging in place. So how do you choose the right contractor for your specific needs? You can start by reviewing their qualifications. A certification with the NAHB is always a good sign, and specialized construction firms may even have training courses under their belt that give them unique insights and solutions for accessibility construction. You can also visit the company's website, as they may have photographs of renovations completed in the past. Not only can this give you a sense of the contractor's capabilities, but it can also provide some inspiration for your upcoming project. Of course, nothing beats hands-on experience, so you might want to choose a company that has been operating in the community for many decades.
Facts and trends in Greenville home construction for seniors
What should caretakers in Greenville know about accidental falls?
If you're serious about Greenville aging in place remodeling, you should consider the potential danger posed by accidental falls. According to the CDC, this is the leading cause of injury-related deaths among seniors. Not only that, but the fall-related death rate in South Carolina is significantly higher compared to other states.
It goes without saying that falls should be avoided at all costs. A single fall can completely alter a senior's life, leaving them reliant on constant medical care for the rest of their life. This not only robs them of their independence, but it might also require them to permanently leave their homes behind.
Where do seniors in Greenville want to live?
It should come as no surprise that the majority of seniors want to remain in their community for as long as possible. However, less than half of seniors actually believe this is possible. And according to an AARP Home and Community Preferences survey, an even smaller portion of seniors plan to engage in accessibility construction.
Seniors Who Want to Remain in Their Community as Long as Possible
Seniors Who Feel It's Possible to Stay in Their Current Home as They Age
Seniors Who Plan Renovations to Stay in Their Home as They Age
Hopefully, more seniors will have the ability to age in place as technology advances. Even something as simple as a smart home speaker like Alexa can help seniors age in place with greater confidence. If seniors cannot reach the phone for whatever reason, they can call out to their smart home unit instead.
What are some common concerns and solutions for aging in place in Greenville?
Some of the biggest concerns for those aging in place involve bathrooms. This is generally viewed as one of the most dangerous rooms in the house for seniors, if not the most dangerous. This is largely due to the prevalence of slippery surfaces, such as the inside of a bathtub or shower. Common solutions include reliable, sturdy handrails, curbless showers, and anti-scald hot water controls. Because a senior bathroom remodel is such an obvious priority, many caregivers choose to renovate this area of the home first. As time goes on, they can move on to other high-priority areas of the home.
Home remodeling for seniors in Greenville
If you have an elderly loved one who is aging in place, it's your responsibility to explore options for accessibility construction. Even a simple Greenville bathroom remodel for seniors could prove to be a life-saving contribution to your senior's home. Fortunately, finding the right solutions for accessibility construction is easier than ever with our free online resources.