Find more resources in your city!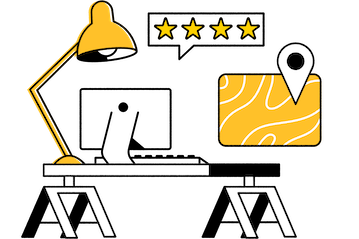 Start Exploring
Should your business be here?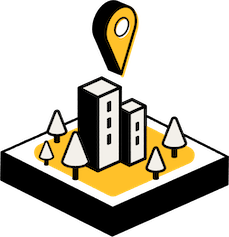 Add your business
How do I find the best accessibility construction in Charlotte?
If you were planning a construction project for your house, you would start by making sure that any promising contractor was licensed, insured, and had experience with the type of work to be performed. Charlotte accessibility construction begins the same way, as you want to make sure your loved one is protected if something goes awry.
We also recommend choosing a CAPS-certified contractor for your loved one. CAPS is an acronym for Certified Aging in Place Specialist, a professional certification that lets consumers know that a given contractor has undergone senior-specific accessibility training. Furthermore, choosing a member of the NAHB (or National Association of Home Builders) ensures that your loved one's contractor is involved in continuing education programs to remain at the top of their field.
Finally, it's important to make sure that your loved one will be treated with respect by their contractor. A face-to-face meeting is the best way to ensure that your loved one feels comfortable asking questions.
Facts and trends in Charlotte home construction for seniors
What should caretakers in Charlotte know about accidental falls?
One of the most important aspects of Charlotte aging in place remodeling is mitigating fall risks because falls kill hundreds of seniors every year and seriously injure many more. The chart below compares the senior fall fatality rate in North Carolina to the national average using CDC figures from 2018:
North Carolina is a relatively safe state, but you and your loved one should still take precautions. Walk around your senior's home and make a note of any potential hazards that a contractor could fix. Then, don't delay in removing those hazards. You don't want a tragic accident to befall your loved one.
What are some issues that aging in place remodeling in Charlotte can address?
Remodeling is a broad term that can mean different things in different circumstances, but most seniors can get something out of a senior bathroom remodel or comparable project. If you're concerned about your loved one's safety, the Mayo Clinic offers a list of ailments associated with the aging process that accessibility remodeling can help address:
Health Issues a Renovation Can Address:
Balance Issues
Reduced Vision
Hearing Loss
Decreased Mobility
Reduced Cognitive Capabilities
Loss of Strength and Endurance
A CAPS-certified contractor may be able to offer creative solutions for many of these problems. For instance, installing a seat in your loved one's bathtub can help them bathe with independence and dignity even if they have balance issues. Likewise, installing "rest stops" throughout your loved one's home allows them to take a rest whenever necessary.
What are some common concerns and solutions for aging in place in Charlotte?
Whether your loved one is looking for a Charlotte bathroom remodel for seniors or another project, there are two main goals: accessibility and safety. Accessibility applies to anything that helps your loved one move around, including wider doorways and ramps to allow wheelchair access and improved lighting to help them see where they are going. Safety means preventing your loved one from falling and injuring themselves and ensuring that they can access help if they need it. For example, voice-activated technology can help your loved one call 911 if they need help and cannot access a telephone. Both you and your loved one will enjoy peace of mind when they have what they need to thrive.
Home remodeling for seniors in Charlotte
It can be tough to admit that your loved one needs a modified home to age in place, but going without accessibility is not an option. Our resources are always free for consumers, so please use them to find a contractor who can prepare your loved one's home for their ever-changing needs.