On average, the cost of assisted living in Vermont is around $1,000 more per month than the national average of $4,300. Vermont's Medicaid program offers the following waivers that may allow low-income seniors to afford assisted living.
The Assistive Community Care Services (ACCS) Program is a state option for residents in Level III residential care homes or assisted living facilities. It covers personal care assistance, light housekeeping, assistive therapy, routine nursing, and other services that prevent the applicant from having to enter a nursing home.
Choices for Care (CFC) allows Vermont residents who require nursing home level care to live in another long-term residence. Within this waiver, there is a Moderate Needs Group (MNG) program that provides benefits for both Medicaid and non-Medicaid residents. Applicants for CFC MNG must not require nursing home level care but instead require some assistance to live independently.
10 Best Assisted Living Facilities in Vermont
The Converse Home, Burlington
The Converse Home was established in 1886 as a non-profit senior living community. Residents live in their own spacious private rooms and have help available for medication management and personal tasks. A large variety of activities includes exercise classes, trivia games, concerts, wine and cheese socials, and group trips into the community. During spring and summer, seniors gather in the garden to tend to flowers and vegetables in the garden, and there are lots of spaces to host family members for visits. The Converse Home also provides memory care services if needs arise.
Cost begins at $4,915 per month.
Gazebo Senior Living, South Burlington
Gazebo Senior Living has two communities that each serve about 30 residents. Both buildings are conveniently located near medical offices and the University of Vermont Medical Center, making it easy for seniors to attend doctors appointments and receive acute care if needed. Residents enjoy home-cooked meals, housekeeping and laundry services, and have access to medication management and transportation services. Family members are encouraged to visit for meals and activities.
Cost begins around $4,500 per month.
The Residence at Quarry Hill, South Burlington
The Residence at Quarry Hill offers beautiful mountain views in a downtown setting. Apartments have kitchenettes and full baths, and include housekeeping and laundry services as well as assistance with daily activities. Every room also has voice-activated Amazon Echo technology, enabling residents to access the daily calendar, dining menus and announcements. Transportation is available for local errands and appointments.
Cost begins around $5,500 per month.
Garden Path Homes, Brattleborow
Garden Path operates two non-profit board and care homes serving 35 seniors each. Both homes also have cheery common areas where residents can socialize, as well as outdoor gathering areas and gardens. Each suite has a private bath, individual thermostats, and plenty of storage space, and some rooms have views of the Connecticut River, Mount Wantastiquet, and the surrounding countryside. Residents enjoy a wide range of stimulating activities such as exercise classes, Bingo, book groups, and field trips to local attractions. Garden Path offers three levels of assistive care.
See price list for cost.
Mansfield Place, Essex Junction
Mansfield Place residents receive help with daily living needs while enjoying a carefree lifestyle. Light housekeeping and laundry services are included in the monthly rate, and medication management, nursing support and physical therapy are available if needed. Seniors enjoy gathering in common areas to interact with neighbors, and enjoy cultural outings to The Shelburne Museum, the Flynn Center of Performing Arts, and various musical performances.
The facility also offers various programs and opportunities to support residents in their spiritual traditions.
Cost begins around $5,000 per month.
The Residence at Shelburne Bay, Shelburne
The Residence at Shelburne Bay is located on lush park-like grounds with views of the beautiful bay. The pet-friendly community has an indoor swimming pool, exercise room, salon, and library, and residents enjoy group activities like games and crafts each day. A 24-hour nursing staff is available if needed, and transportation can be arranged to medical appointments. In the restaurant-style dining hall, residents have a variety of options prepared by professional chefs.
Cost begins around $5,000 per month.
Wake Robin, Shelburne
Wake Robin is a Life Plan Community (also known as a Continuing Care Retirement Community) in which residents can transition from independent living to residential care, skilled nursing, and memory care as needed. Assisted living seniors enjoy activities such as music performances, gardening, and arts and crafts, with 24-hour assistance available to help if needed. There are also plenty of opportunities to become involved in the community by sharing skills or offering advice during weekly town meetings. Wake Robin is part of the farm-to-table Vermont Fresh Network, incorporating locally grown foods into the menu.
Cost begins with a minimum $171,400 buy-in fee, then a minimum of $3,300 per month.
The Gary Residence, Montpelier
The Gary Residence is located downtown in a historic Victorian home near lots of boutiques and restaurants. With only 13 residents, staff members are able to provide personalized attention while assisting with medication management and activities of daily living. Inside the house, residents with similar interests in music, reading, or current events gather to socialize in the cheery sunroom or spacious living room, and outside, residents have access to paved walkways and raised planters. Transportation can be arranged for errands and medical appointments.
Cost begins at $2,855 per month. See price list for details.
Westview Meadows, Montpelier
Westview Meadows offers 16 Residential Care apartments that share a dining room, country kitchen, and activity areas. Staff is available at all times for assistance with dressing and personal care, coordinating medications, and laundry service. Residents enjoy participating in organized activities and outings to farmers' markets, craft fairs, cider pressing, maple sugar houses, harvest suppers, and more. Three nutritious meals are provided each day featuring fresh locally grown foods.
Cost begins at $5,355 per cost.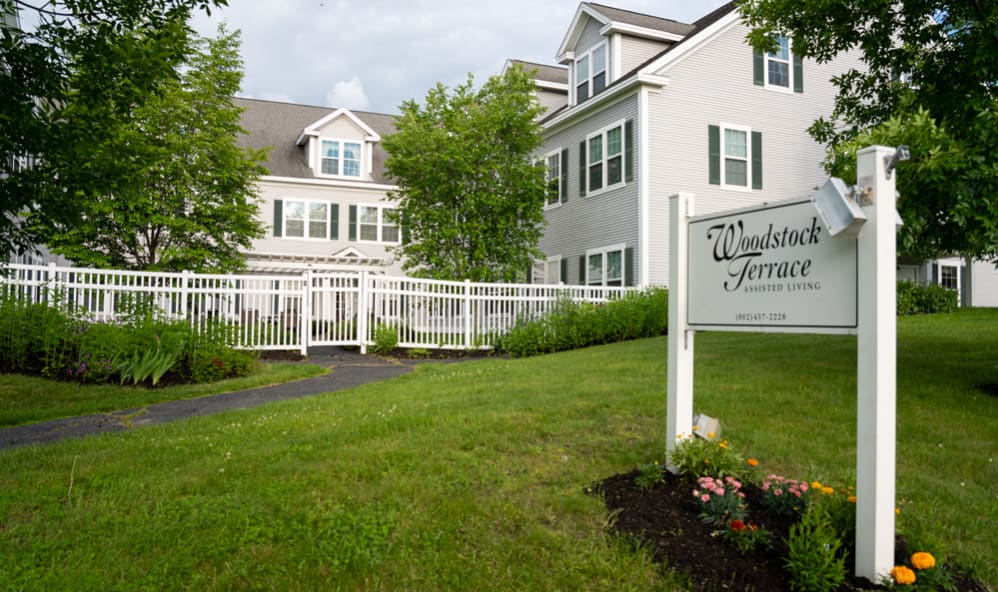 Woodstock Terrace, Woodstock
Woodstock Terrace has the charm of a country inn with supportive help from a caring staff. Residents live in private apartments and have access to an onsite pub, restaurant-style dining, a movie theater, in-house concerts, outdoor patios, and scheduled outings to popular destinations in the Upper Valley area. Residents may bring their own cars, but the facility has a car and van for chauffeured transportation to medical appointments, outings, and errands.
Cost begins around $4,000 per month.