The cost for assisted living in North Carolina is just about on par with the national average of $4,300, although some cities are more affordable than others. To help low-income seniors afford those living expenses, the state's Medicaid plan offers a Personal Care Services (PCS) program that pays for assistance services such as bathing, grooming, and medication management. Services must take place in a private home, licensed residential facility, or licensed group home.
North Carolina also has a program called the State and County Special Assistance (SA) program, which covers room and board costs in group homes and licensed assisted living residences. The facility must agree to accept the state rate for special assistance residents.
10 Best Assisted Living Facilities in North Carolina
Heather Glen at Ardenwoods, Arden
Heather Glen at Ardenwoods is set on a wooded campus 15 minutes from Asheville. With just 48 residents, seniors receive personalized support with activities of daily living 24 hours a day. A registered nurse coordinates care with physicians, residents, and their families, and plenty of activities are offered to keep residents active. Amenities include a putting green, shuffleboard court, paved walking paths, an indoor heated pool, and transportation to local shopping venues.
Cost begins at $4,700 per month.
LiveWell at Coker Hills, Chapel Hill
LiveWell embraces the philosophy that retirement is a time for discovery, growth, and restorative activities, rather than a time for being sedentary. Recreational activities include fitness and flexibility classes, gardening, nature walks, photography, and excursions to nearby entertainment and shopping venues. The small community receives rave reviews due to its 24-hour compassionate, friendly staff that helps residents with activities of daily living. Small pets are welcome.
Cost begins at $6,000 per month.
Carolina Reserve, Durham
Carolina Reserve of Durham is a pet-friendly community close to a dog park and with plenty of outdoor walking trails. Residents are encouraged to pursue their favorite hobbies while learning and exploring new ones. A diverse selection of activities promotes six pillars of individual wellness: physical, social, intellectual, emotional, purposeful, and spiritual. Private apartments allow residents to enjoy alone time, but social interaction is also encouraged with plenty of community gathering areas. Meals are prepared with locally grown foods, and family members are welcome to join loved ones for breakfast, lunch, or dinner.
Cost begins around $3,330 per month.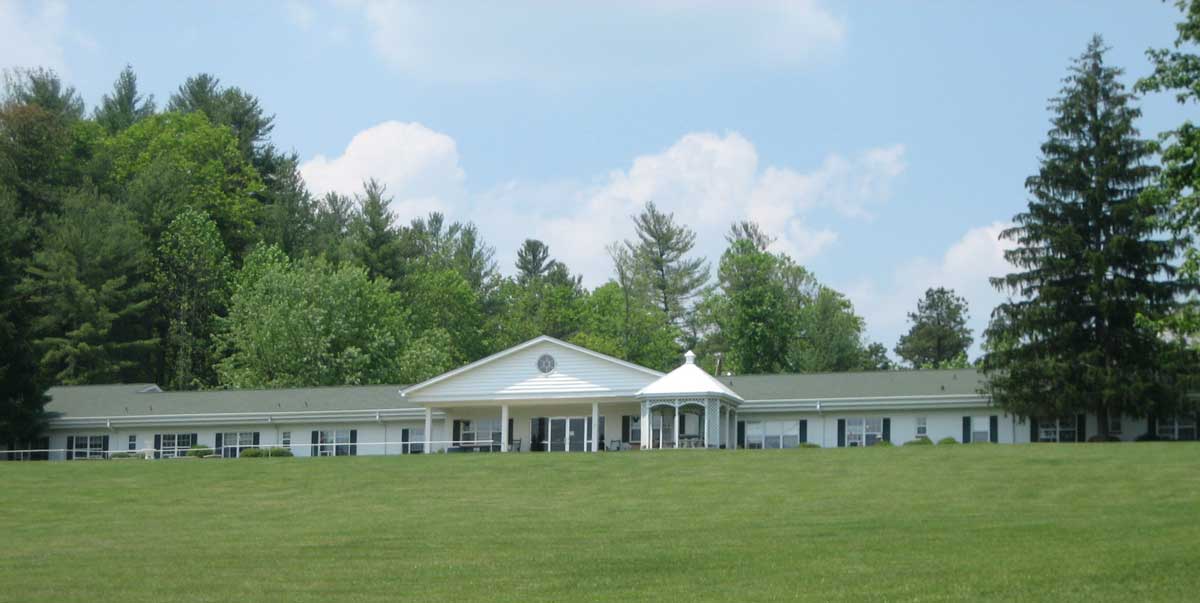 Fleshers Fairview HealthCare, Fairview
Fleshers Fairview HealthCare offers a scenic retreat where seniors can trade laundry and housekeeping tasks for outdoor activities and a fun social life. Transportation is provided to explore the nearby community, but plenty of amenities such as a library and pharmacy are onsite. Apartments come furnished, but residents are always welcome to bring their own home accents and decor. A private dining room is available to share meals with family members.
Cost begins at $5,500 per month.
Valley Pines Adult Care, Fayetteville
With only 23 beds, Valley Pines delivers personalized care to each resident. It's located in a quiet residential neighborhood and offers a garden with tranquil nature views and a gazebo for relaxing. Staff members are licensed and trained to administer medications, and provide round the clock help with activities of daily living. A full schedule of games and resident outings facilitates a vibrant social life.
Cost begins at $3,000 per month.
Brookdale, Meadowmount
Residents at Brookdale Meadowmont have access to a wide array of amenities including a library, a community kitchen, and covered porches that are great for enjoying fresh air. Social activities range from fitness classes to line dancing and happy hours, while a cozy fireside living room is a favorite space for relaxing. If seniors end up requiring memory care, they can remain at Brookdale and receive all the care they need. Brookdale communities are rated #1 in Customer Satisfaction with J.D. Power and Associates.
Cost begins at $3,530 per month.
Falls River Village, Raleigh
Falls River Village is a large and relatively new community near WakeMed North Hospital. A secure courtyard allows residents to enjoy the outdoors, while bright indoor common areas are built to accommodate seniors with mobility issues. Activities take place each day that encourage creativity, fitness, and socialization, including writing clubs, balance classes, and happy hours. A 24-hour clinical staff is available to ensure residents stay healthy and safe, and housekeeping, linen and laundry services are included.
Cost begins at $4,635 per month.
Coastal Cove, Wilmington
Coastal Cove is an intimate new assisted living community facilitating only six residents. Their focus is on mild cognitive impairment, and they provide round-the-clock medical care while encouraging social engagement. The residential style building has a keyless entry system, and family members can watch over their loved ones through real-time cameras. Onsite nature paths are great for staying active outdoors, while a covered lanai provides the perfect place for relaxing. Coastal Cove was awarded the Coastal Entrepreneur Award in the health care category.
Cost begins at $4,408 per month.
The Kempton Lifestyle, Wilmington
The Kempton Lifestyle campus is close to Wilmington Medical Center and is staffed by a 24-hour nurse and care staff. Amenities include an arts and crafts room, hiking paths, and a pool, while activities range from cooking classes to low-impact fitness classes. Housekeeping, laundry, transportation, and medication administration are included. A Monthly Newcomer's Social encourages new residents to get to know their neighbors.
Cost begins around $2,500 per month.
Arbor Acres United Methodist Community, Winston-Salem
Arbor Acres is a continuing care community that enables seniors to easily transition from assisted living to memory care or skilled nursing if needs change. Residents can arrange transportation to offsite doctor's visits or opt to see an onsite physician, and a 24-hour nursing staff is always available. Spiritual residents will appreciate that Bible study groups, worship services, and prayer sessions take place regularly on campus. Accommodations are available for couples wanting to live together
Cost begins at $3,000 per month, and there may be additional entrance fees.