In New Mexico, seniors can expect to pay close to the national average cost for assisted living, which is $4,050 per month. Some facilities accept Medicare, and some work with Medicaid or Centennial Care, as it is called in New Mexico. Centennial Care's Community Benefit program
Provides financial assistance to help seniors age in place in their home or in assisted living, rather than a nursing home. Services that are covered include help with activities of daily living, and may be applied to those that take place in approved assisted living facilities.
10 Best Assisted Living Facilities in New Mexico
Morada, Albuquerque
Morada is a homey, pet-friendly community close to UNM Hospital. A wide array of amenities includes a movie theater, game room, fitness center, salon/barber shop, outdoor fireplace and onsite chapel. Residents spend their days enjoying painting classes, animal therapy, live entertainment, and day excursions to local events. A professional team of caregivers is available 24 hours a day for help with activities of daily living such as bathing and getting dressed. Family members are welcome to join residents in the private dining room.
Cost begins around $6,500 per month.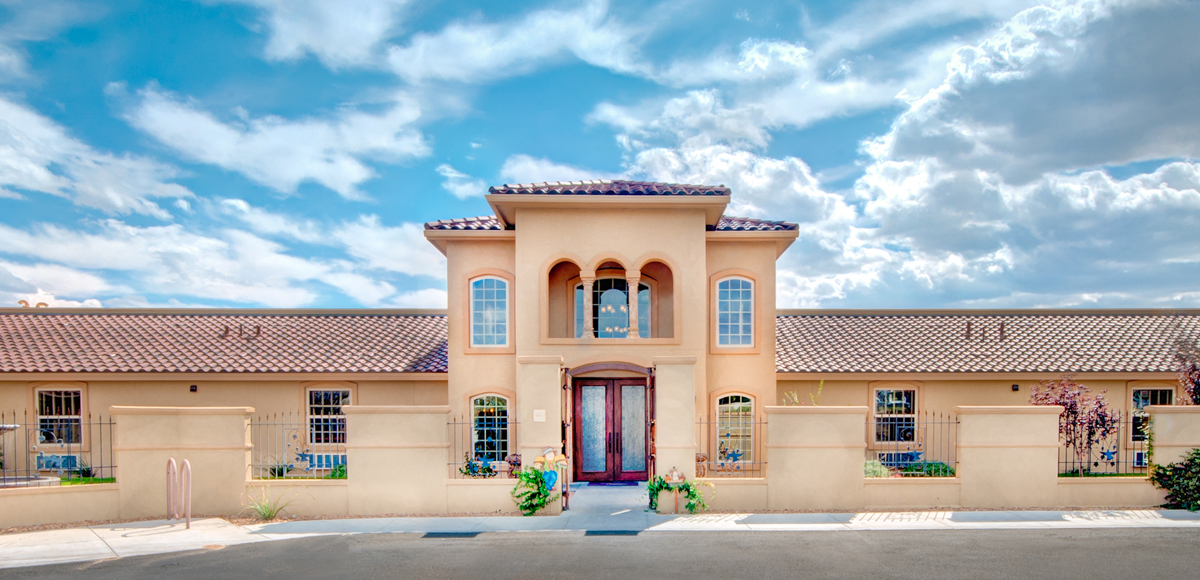 LifeSpire, Albuquerque
With only 16 residents, Life Spire Assisted Living in Albuquerque offers an intimate home for seniors. The single-floor layout and accessible apartments make safety a priority for residents, and community areas such as the living room and dining room are perfect for socializing. Laundry, housekeeping, and nutritious meals are included, as well as 24/7 oversight from a licensed nursing staff. LifeSpire focuses on whole life care, providing services from the time seniors begin to need help with daily activities to end-of-life care.
Cost begins at $3,500 per month.
Heritage, Las Cruces
Heritage Assisted Living is comprised of three senior-friendly houses located on adjacent lots in Heritage Farms. With a total capacity of 39 beds, residents enjoy being part of a close-knit community where they enjoy parties, live music, and regular outings to nearby parks and attractions. Assistance with personal care is always available, along with physical therapy, speech therapy, and occupational therapy. Family members are welcome and encouraged to visit.
Cost begins around $3,700 per month.
La Posada, Las Cruces
La Posada encourages seniors to stay as independent as possible while providing assistance when needed. They provide weekly housekeeping and linen services, transportation to local appointments, three nutritious meals per day, and help with activities of daily living. A location within walking distance to local shopping centers and restaurants comes in handy during family visits, and onsite social areas like courtyards and lounges are great for getting to know neighbors. A 24-hour nursing staff provides health care oversight.
Cost begins around $2,500 per month.
Harmony Residential Care, Rio Rancho
Harmony Residential Care aims to make seniors feel at home by never saying no to their requests. Whether they wish to change their apartment's color scheme or modify an activity to allow them to participate, the staff at Harmony strives to find a way to make it happen. Residents enjoy made-to-order breakfasts, walks through gated outdoor spaces, and group activities that facilitate socialization and cognitive health. Assistance is always available with activities such as bathing, grooming, and mobility.
Cost begins around $3,550 per month.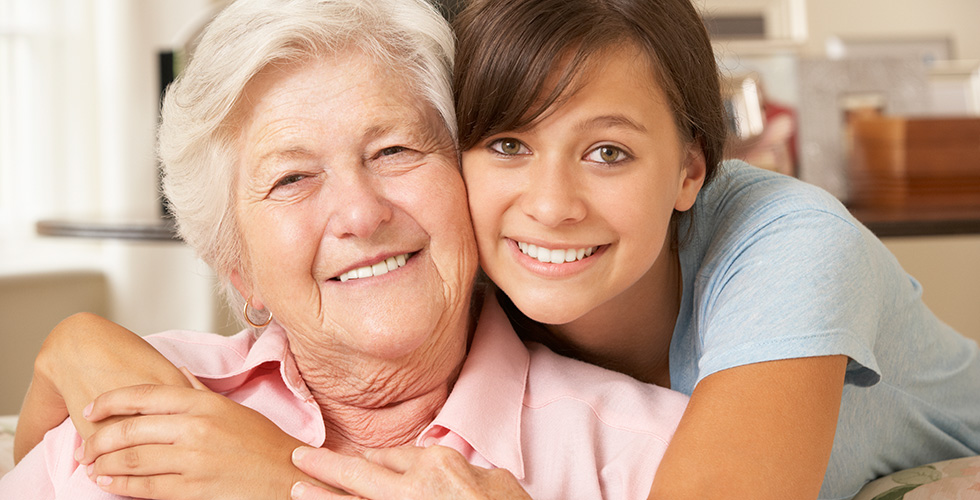 The Retreat Gardens, Rio Rancho
With a 1:8 staff ratio, The Retreat Gardens offers an intimate community focused on cognitive support for seniors. Residents are cared for by onsite physicians and caregivers highly skilled in areas of cognitive impairment, and are treated to three nutritious meals per day. Private and semi-private rooms have their own European baths, and either a garden view or private patio. Multiple outdoor areas are perfect for barbecues, dining al-fresco, and enjoying social time with friends and family.
Cost begins around $4,000 per month.
Brookdale, Santa Fe
Located at the bottom of Sangre de Cristo Mountains, Brookdale Santa Fe offers beautiful views and plenty of amenities for seniors. Whether they are enjoying the onsite salon or swimming pool, or at the park across the street with family, residents live a life of independence with assistance when needed. A 24-hour nurse is always available, and housekeeping, laundry, and cooking are all taken care of.
Cost begins around $3,000 per month.
Mi Casa Bonita, Santa Fe
Mi Casa Bonita offers care to nine residents at a time, making it a perfect option for seniors who prefer a more intimate living environment. The home is handicap-accessible, serves three nutritious meals per day, and has trained caregivers available 24/7 for help with bathing, grooming, and medications. The facility has been in business for over 25 years.
Cost begins at $4,000 per month.

The Montecito, Santa Fe
Along with breathtaking views of the Atalaya Mountains, The Montecito has a long list of amenities for seniors to enjoy. Pets are welcome, and residents have a fun social life hanging with friends in the billiards room, on the putting green, or out on an excursion to local shopping venues. Nurse-managed caregivers provide monitoring of daily health care needs, and family members are always included in decisions about their loved ones.
Cost begins around $3,700 per cost.
Taos Retirement Village, Taos
At Taos Retirement Village seniors are treated to gorgeous scenery and a low staff to resident ratio. Private rooms are equipped with safety features such as grab bars and an emergency call system, and licensed caregivers are available 24/7 for personal assistance. The community has a resident art gallery, restaurant-style dining, and a life enrichment calendar filled with classes, social events, and cultural outings. Transportation can be arranged for off-site medical appointments.
Cost begins at $3,150 per month.