With more than a quarter of Montana's population projected to be seniors by 2030 (a full 20 years before the demographic shift affects the rest of the country), the state has been busy preparing for how to care for the elderly now and in the future. Montana's rural environment and inclement weather sometimes has caregivers traveling several hours to get to their loved ones' home — which can be really scary when a senior is at risk of falling or has trouble eating nutritious meals. It's no surprise that many family members are seeking more permanent long-term care facilities where they don't have to worry about their loved one living alone.
According to a study by Montana State University called Health Enhancement for Rural Elderly,
Montana has the largest share of rural-based Medicare beneficiaries in the nation – 77 percent, compared to a nationwide average of 24 percent. Medicare payments can help when figuring out how to afford an assisted living facility, but low-income residents may benefit from the Big Sky Home and Community Based Services Program, also known as the Elderly/Physically Disabled Waiver. It's intended for Medicaid-qualified seniors in need of nursing-home-level care and will pay for services in an assisted living facility, in the individual's home, or in an adult foster care home. Services may include personal assistance with bathing, dressing and grooming, housekeeping, nutrition, and transportation.
10 Best Assisted Living Facilities in Montana
Autumn Springs, Billings
At Autumn Springs, residents receive 24-hour support while living in a warm, relaxing environment. A highly trained staff provides assistance with bathing, dressing, and medications, and residents enjoy nutritious home-style meals three times a day. A common lounge area is great for socializing with other residents, and a private den provides the perfect environment for family gatherings. The facility is located just a few minutes away from several hotels, making family visits convenient.
Cost begins at $4,400 per month.
MorningStar, Billings
MorningStar's main building resembles a mountain lodge, and seniors may choose to live in the main building apartments or in a cozy cottage of their own. Each unit has a small kitchenette, but fresh meals are prepared for those who wish to dine in the dining room. Planned activities help seniors make new friends, and small furry friends are allowed to live with residents. Case managers and care are available around the clock, and medical facilities are nearby if needed.
Cost begins at $3,645 per month.
TenderNest, Billings
TenderNest provides personal care in a small, home-like environment. Residents and their family members can enjoy visits to the Yellowstone Art Museum or Moss Mansion, and transportation can be arranged to local appointments. A caring staff provides supervision 24-hours per day, with care customized to meet the needs of each resident. Chefs prepare three nutritious meals each day and activities are offered to keep residents engaged and entertained.
Cost begins at $4,400 per month.
The Legacy, Billings, Dillon and Helena
The Legacy facilities offer an intimate, ranch-style feel with breathtaking mountain views. In addition to a licensed nurse, a 24-hour staff is available for help with activities of daily living, and each resident has an emergency call pendant for peace of mind. Three meals per day are prepared to meet dietary restrictions, and daily housekeeping services include making beds and cleaning bathrooms. Regular group outings in the community are planned to enjoy parades and fairs.
Cost begins at $3,250 per month.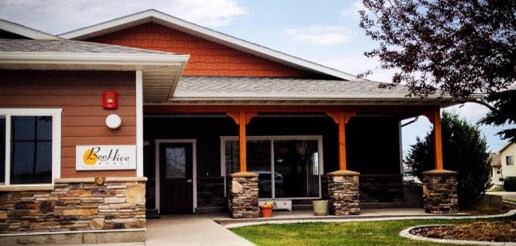 BeeHive Homes, Butte, Belgrade and Helena
BeeHive Home caregivers are committed to the health and happiness of each resident. Their amenities include daily laundry and housekeeping services, 24-hour staffing, dietitian-approved home-cooked meals, and fun group activities such as community outings and visits with animals. Each private bedroom has been designed to accommodate couples if needed.
Cost begins at $3,350 per month.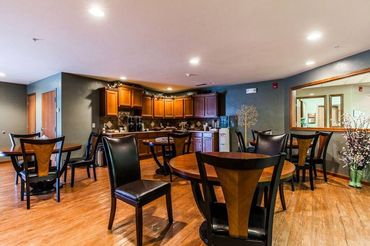 Timber Creek Village, Columbia Falls and Havre
With around 40 apartments at each location, Timber Creek Village was designed to provide residents a true sense of home. Each apartment features a kitchenette, living room, and bathroom with walk-in shower, and many have a private patio. Three home-cooked meals are served each day, along with an unlimited supply of snacks in the coffee bar. Residents enjoy activities that keep them fit and social, and a trained, certified staff is available 24/7. Timber Creek Village is a private-pay and Medicaid-approved assisted living community.
Cost begins around $3,400 per month.
Prestige, Kalispell
Located minutes away from Glacier National Park, Whitefish Mountain Ski Resort, Flathead Lake, Prestige Assisted Living is surrounded by nature. The community offers a slew of activities from baking clubs to painting classes, and an innovative wellness program designed to nurture mind, body and spirit. Residents are offered plenty of opportunities to socialize, stay fit and active, try new experiences, gain new knowledge, and make a difference in the lives of others — all while knowing that help is nearby if they ever need it.
Cost begins at $3,400 per month.
Golden Options Care, Montana City
After offering in-home care for years to seniors in Montana, Golden Options recently opened this assisted living community. Residents enjoy country living with all sorts of wildlife visits, but are just 10 minutes away from the amenities offered in Helena. Each senior receives care from a 24-hour staff, medication management, housekeeping and laundry service, and scheduled transportation to appointments.
Cost begins at $3,600 per month.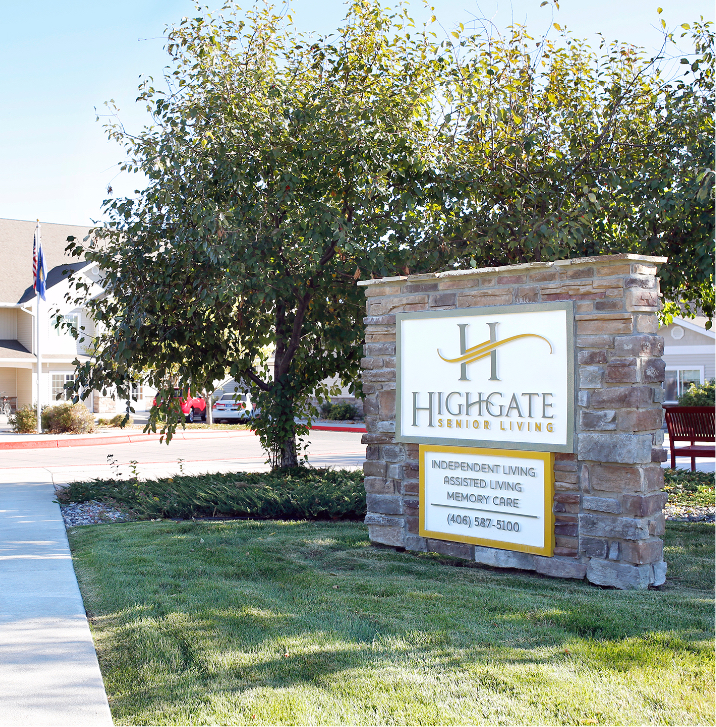 HighGate, Bozeman, Billings, and Great Fall
Highgate offers dignified help with daily life tasks, nutritious meals, and opportunities to socialize with other seniors. The landscaped grounds offer the perfect place to walk small pets, and spouses are welcome to live together. Highgate's philosophy is to help seniors live a life of purpose, so they get to know each resident's interest and passions, and then help them continue to do the things they love.
Cost begins at $4,400 per month.
Heartland Assisted Living, Roberts
Set against the beautiful backdrop of Roberts, Montana, Heartland residents enjoy iconic scenery and modern amenities. The farm-style community offers residents opportunities to interact with animals and enjoy an active, social life. Meals are cooked to meet dietary needs of each resident, the fridge is always open for snacks, and staff members are available around the clock as needed.
Cost begins at $3,400 per month.