Around 90% of people in Massachusetts pay privately for assisted living, but those who need financial assistance may benefit from a combination of Group Adult Foster Care (GAFC) and the Supplemental Security Income (SSI-G) Assisted Living Benefit. The GAFC program covers the cost of personal care assistance, housecleaning, and medication management, while SSI-G pays for some of the cost of room and board. To qualify, applicants must meet MassHealth eligibility requirements and have a documented recommendation for assistance with at least one activity of daily living.
For seniors who have an income higher than eligibility requirements, an Elderlife Bridge Loan may help. It's designed to serve as a bridge until more permanent financial resources can be arranged, and up to six people can share the cost.
10 Best Assisted Living Facilities in Massachusetts
Landmark at Longwood, Boston
Offering spectacular views of Boston and nearby access to religious, cultural, medical, and historical amenities, Landmark is the ideal community for seniors seeking companionship and assistance. Residents receive personalized care whether they need help with bathing, dressing, or grooming while letting go of the hassles of laundry and housekeeping. The "I'm Okay" program means caretakers provide three daily safety checks on each senior, ensuring they are safe and healthy in their new homes. Physical and speech therapies are also available, and socialization is encouraged via various clubs and neighborhood outings.
Cost begins around $5,700 per month.
Compass on the Bay, Boston
Recognized by Assisted Living Today as one of the top 20 assisted living communities in Massachusetts, Compass on the Bay provides individualized care services for seniors at all levels of cognitive decline. While taking in beautiful views of Carson Beach and Dorchester Bay, residents can enjoy a home-like environment where they can live independently, surrounded by caretakers who ensure they are safe and thriving. Compass puts cutting-edge research into action through social engagement, lifelong learning, physical fitness, and an award-winning Brain Healthy Cooking Program, which aids in the prevention and management of Alzheimer's disease.
Cost begins around $7,000 per month.
Benchmark Senior Living at Billerica Crossings, Billerica
Billerica Crossings offers a cozy environment where seniors can feel like they're part of a family. The campus features just 64 apartments, allowing caregivers to get to know each resident and provide highly individualized care. Residents enjoy participating in a variety of social and fitness activities designed to promote physical, social, intellectual, emotional, purposeful and spiritual wellness. Residents also enjoy walking on landscaped paths around the facility, and are provided with complimentary transportation to group outings, medical appointments, and errands within the local neighborhood.
Cost begins at $3,300 per month.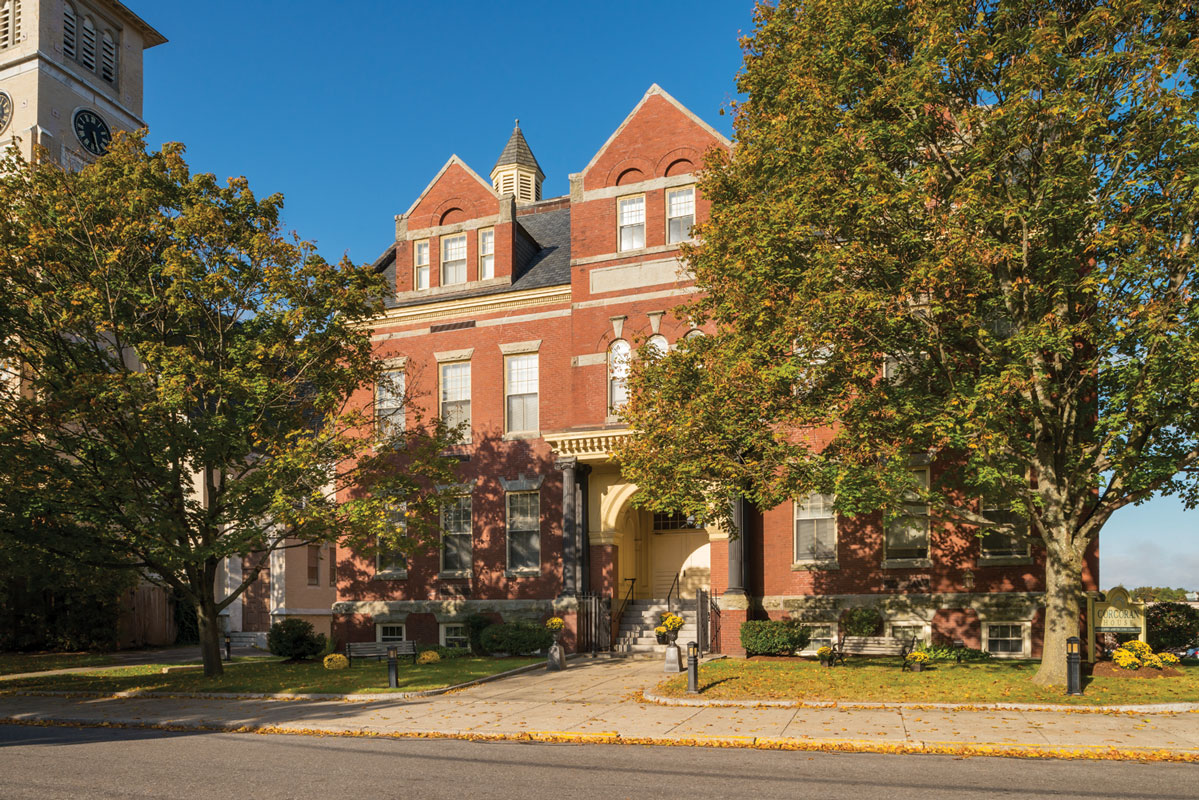 Corcoran House, Clinton
At Corcoran House, seniors experience health, happiness and hospitality. The cheerful community offers exceptional personalized support, comprehensive services and around-the-clock staffing that offers peace of mind to both residents and their families. Without the hassle of cooking, cleaning, or driving, seniors are able to enjoy all that the community has to offer — including field trips to local farms, trivia challenges, and exercise classes. Corcoran House offers the following affordable care programs: NaviCare, PACE,VA Aid and Attendance and GAFC (Group Adult Foster Care).
Cost begins at $5,200.
Autumn Glen, North Dartmouth
Just over the border from Rhode Island and situated between two major hospitals, Autumn Glen is home to more than 85 happy seniors. Residents have access to plenty of amenities onsite including a pub, sunroom, library and landscaped walking paths, and also enjoy signature programs. The S.T.A.R. Club is a holistic program that aims to engage and enrich residents' lives through body and health workshops, intellectual stimulation, arts and science, travel and adventure, while The Artists in Residence program invites professional artists to provide instruction in a variety of artistic mediums. Help with activities of daily living and medication management is available around the clock.
Cost begins at $3,600 per month.
Ruth's House, Longmeadow
Ruth's House is a community with 64 apartments just south of Springfield. As part of the Jewish organization JGS Lifecare Campus of Care, residents are served three kosher meals and a variety of kosher snacks each day. However, all denominations are welcome. Upon arrival, each senior receives an individualized care plan involving a nursing staff and a licensed nutritionist, and is then encouraged to participate in a variety of activities that promote physical, intellectual, and emotional well-being.
Cost begins around $5,000 per month.
Forestdale Park, Malden
Forestdale Park, run by the nonprofit service organization Volunteers of America, offers an innovative EnrichedLIFE Program that helps seniors stay sharp, social and independent. The community provides an array of activities like art and music classes and volunteering opportunities, and encourages residents to get involved in one of its many clubs. Assistance with the tasks of daily living, transportation, and medication management is provided, and meals are prepared using a menu from the Award-winning Brain Healthy Cooking program.
Cost begins around $5,800 per month.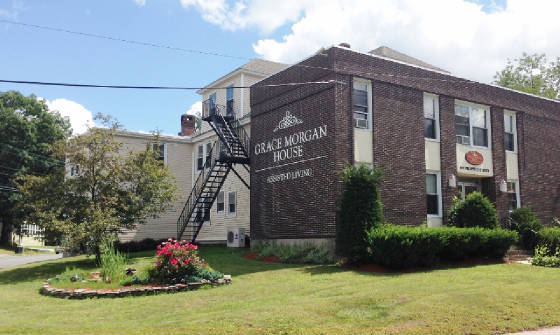 Grace Morgan House, Methuen
With 26 residents and 18 employees, Grace Morgan House offers one of the most personalized assisted living facilities in Massachusetts. Administrators are dedicated to providing affordable all-inclusive housing for seniors with limited resources, and that means residents don't pay extra as their condition declines and needs increase. A dedicated staff is available onsite 24/7 to help with activities of daily living, and a licensed social worker is also easily accessible. Residents receive an emergency response system in their rooms, and are treated to regular group outings, housekeeping and laundry services, and three home-cooked meals per day with a kitchen that's always open for snacks.
Cost begins at $3,600 per month.
Decatur House, Sandwich
Decatur House is a 23-apartment assisted living community located in the historic Sandwich Village on Cape Cod. Residents enjoy an engaging activity schedule that focuses on cognitive, spiritual, emotional, and physical needs, and are treated to three delicious restaurant style meals each day. Each apartment has an emergency call system, and a 24-hour care staff is available to help with medications and activities of daily living. When needed, a geriatric physician, dental hygienist, and podiatrist offer convenient in-house services.
Cost begins around $4,500 per month.
Sophia Snow House, West Roxbury
The Sophia Snow House is a Supportive Living Community licensed by Massachusetts' Department of Public Health. A full calendar of activities includes exercise classes, card games, and holiday celebrations, and residents take comfort in knowing 24-hour care is available if needed. Without the hassle of cooking or housekeeping, seniors are able to enjoy spending time outdoors with friends, eating delicious nutritious meals, and enjoying a carefree lifestyle they deserve.
Cost begins around $5,000 per month.