According to Genworth's 2019 Cost of Care Survey, the average monthly cost of assisted living in Maine is approximately 25% greater than the nationwide average. To help low income seniors afford that cost, MaineCare (Maine's Medicaid program) offers solutions for eligible applicants.
The Independent Housing with Services Program (IHSP) provides affordable housing as well as supportive services including personal care, homemaking, service coordination, and meals, but medication management is not covered. There are six Independent Housing with Services Programs throughout the state, and applicants must meet financial and functional needs requirements to qualify. For eligibility requirements and application information, contact one of the IHSP programs in your area:
Brunswick Housing Authority: 207-725-8211
Westbrook Housing Authority: 207-854-6805
Southern Maine Area Agency on Aging: 207-896-6501
Methodist Conference Home: 207-596-6477
Aroostook Area Agency on Aging: 207-764-3396
Bar Harbor Housing Authority: 207-288-4770
Maine also offers a supplement for those needing help affording to live in a Residential or Assisted Housing facility licensed by the Maine Division of Licensing and Certification. Financial assistance can be provided in order to receive assistance with personal care, meals, medication management, lodging, and supervision. The State of Maine requires an assessment to determine an individual's eligibility for Residential Care Services.
For residents who have an income higher than eligibility requirements, an Elderlife Bridge Loan may help. It's designed to serve as a bridge until more permanent financial resources can be arranged, and up to six people can share the cost.
10 Best Assisted Living Facilities in Maine
Winterberry Heights, Bangor
Seniors at Winterberry Heights live in affordable apartments with 24/7 assistance available. Whether socializing during game night, relaxing in their private rooms, or enjoying a delicious meal made from scratch, there is always a feeling of safety and security. A caring staff can assist with personal needs, medication management, housekeeping, and transportation whenever needed, while residents stay active and social.
Cost begins at $3,670 per month.
The Residence at Tall Pines, Belfast
With only 30 apartments, each senior at The Residence at Tall Pines is a valued member of the community. For an affordable price, residents live in a private apartment and enjoy three meals per day, RN care and coordination including medication management, 24 hour staff assistance, transportation to medical appointments, housekeeping and laundry services, and a wellness and exercise program. They also have access to transportation to shopping and events in Belfast, and can bring their furry loved ones to live with them.
Cost begins at $5,775 per month.
Foreside Harbor, Falmouth
Foreside Harbor is the only assisted living community in the state to hold the exclusive American Health Care Association and National Center For Assisted Living Quality Award. There are just 28 apartments overlooking the shores of Casco Bay, which means each resident receives the most personalized care while enjoying a carefree lifestyle. A full activity calendar includes regular outings to local dining and shopping venues, along with onsite poetry readings, fitness classes, seasonal celebrations, and a walking path with beautiful views. Assistance with bathing, dressing and grooming is available 24 hours per day, along with medical services provided by registered nurses, special dietary monitoring, and an emergency call system in each bedroom and bathroom. Pets are considered on a case-by-case basis.
Cost begins around $6,000 per month.
Freeport Place, Freeport
Located just 15 miles north of Portland, Freeport Place offers a world of shopping options along with easy access to delicious New England restaurants. A dedicated healthcare staff is always available to assist with daily tasks, medication management, and scheduled transportation to offsite medical appointments. Residents enjoy frequent appearances by artists, speakers and other performers, but also have the freedom to curl up with a good book or have a quiet dinner with visiting family members. Onsite beauty salon and podiatry services are also available.
Cost begins around $6,800 per month.
Gorham House, Gorham
Because Gorham House works with each resident's primary care physician to coordinate care, seniors here enjoy a unique experience catered to their needs. A full staff of nurses and assistants is available 24/7, while residents enjoy activities that spark their interest. From excursions to local museums, to cruises on Casco Bay, to entertainment provided by local preschoolers, Gorham House provides just what seniors need to live an enriched, carefree life.
Cost begins around $8,000 per month.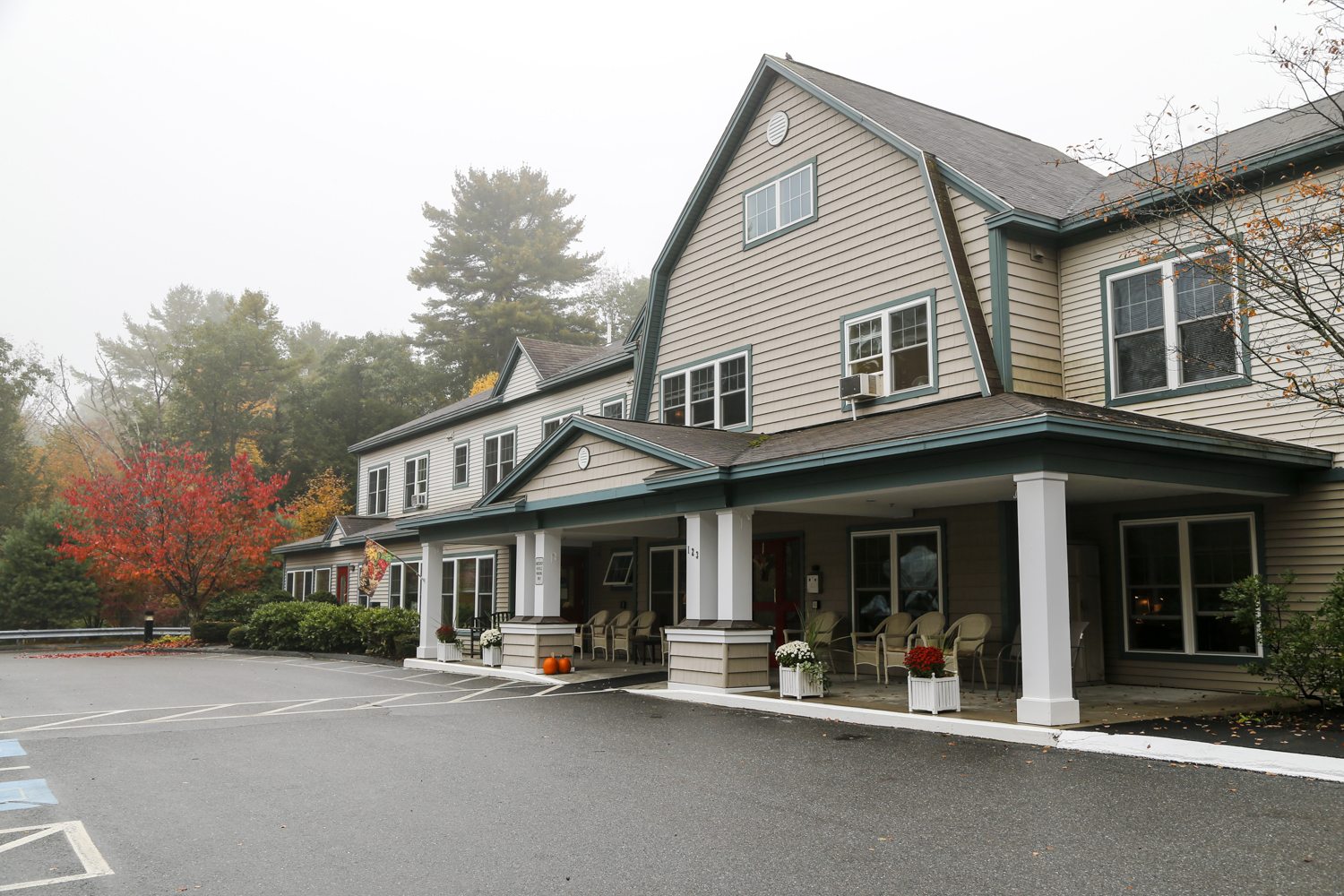 Inn at Village Square, Gorham
At the Inn at Village Square, 37 residents of all financial abilities are welcome. Many seniors are able to pay privately at the time of admission, but if they deplete their funds and convert to MaineCare, they are able to stay in the same private accommodation. And as residents' needs change through time, they can access additional services and amenities at no additional charge. Accommodations include 24-hour health services, medication administration, assistance with Activities of Daily Living (ADLs), a resident call system, and a comprehensive social and recreational program.
Cost is currently around $6,400 per month, or $207.00 per day. Discounts are available for couples sharing a double occupancy studio.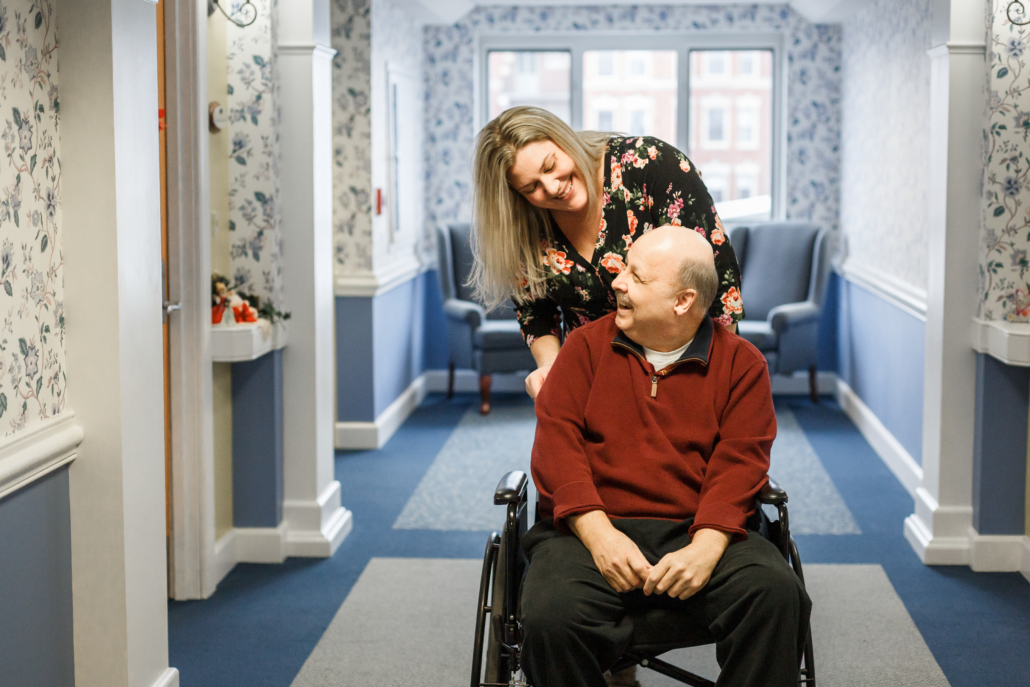 75 State Street, Portland
Not only do residents of 75 State Street appreciate its close proximity to the city's best hospitals, but they also love having everything they need within the community. A general store, computer center, salon, movie theater and library offer convenience and entertainment, while a rotating menu full of locally sourced food pleases their palates. Each resident also receives a medical alert system and has access to 24-hour nursing services, along with transportation to offsite medical appointments. Housekeeping, laundry and linen services are also included, and month-to-month lease is available.
Cost is around $6,000 per month.
The Park Danforth, Portland
Seniors love The Park Danforth for providing a sense of security while allowing them to maintain independence and dignity. The 36-studio community hosts fun activities like art classes, live music, lecture events, and festive celebrations, and residents can always sneak away for quiet time in the library or their own bedrooms. Assistance with personal care and medications is always available, and meals are served in the dining room or casual bistro. Guests are invited to join residents for meals whenever they like.
Cost begins around $5,100 per month.
The Enclave, Scarborough
Located just seven miles south of Portland with breathtaking coastal views, The Enclave of Scarborough boasts serene grounds as well as a library, media lounge, social cafe, and fitness center. Residents enjoy regular outings to explore the local area, and have all the help they need back home with a 24/7 care staff available. Weekly housekeeping and linen service is included with rent, and pets are allowed to live onsite.
Cost begins around $5,000 per month.
Bay Square, Yarmouth
Situated near the scenic Royal River, Bay Square offers seniors 24-hour assistance while providing activities that keep them social and active. A wellness program includes Thai Chi to assist in preventing falls, Barre classes to build muscle and improve balance, yoga to increase flexibility, and dancing for cardio health. Raised garden beds, paved walking paths, and ample courtyard space allow residents to breathe in fresh air, while private dining rooms allow residents to catch up with their loved ones. Bay Square offers five levels of personalized need-based care, from giving simple reminders to providing physical assistance with all activities of daily living.
Cost begins at $7,650 per month.
Income Based Assisted Living Facilities in Maine
The Methodist Conference Center (MCH) is just one of the organizations in the state's Independent Housing with Services Program that provides affordable apartments for older adults. Services provided at the apartment complexes include housing, meals and other supportive services, and operating expenses are covered by both resident rent and federal government funding. Each of the buildings has a staff enrichment wellness coordinator who plans activities and wellness programs for residents, and all apartments are handicapped accessible and fully applianced. Assistance with housekeeping, laundry, and scheduled medical transportation is also available. Tenants leasing units participating in the Rental Assistance program typically contribute less than 30% of their adjusted income towards rental costs.
See MCH Housing for descriptions of the following low income senior communities.
The Methodist Conference Home, Rockland
Rankin Center, Rockland
Knox Hotel Apartments, Thomaston