Seniors in Iowa have lots of choices in assisted living facilities, but affordability may be a factor. The state's Medicaid program aims to keep the elderly in their own homes by providing financial assistance for home healthcare and modifications to the home, therefore there are no waivers to help in affording assisted living. 
For families who need financial help to move their loved ones into one of these communities, the Elderlife Bridge Loan is available. The loan is designed to serve as a bridge until more permanent financial resources can be arranged, and up to six family members or friends can share the cost. It's structured as a line of credit, and the interest rate is variable and tied to the prime rate.
10 Best Assisted Living Facilities in Iowa
Valley View Village, Des Moines
Valley View Village is a Christ-centered senior living community located in a suburb of Des Moines. Seniors socialize in spacious common areas including a coffee bar, sunroom, wellness center and beauty shop, and enjoy fresh air on the walking paths outside. Regularly scheduled religious services take place onsite, and a transportation van takes residents to local shopping malls, restaurants and grocery stores. When it comes to mental and physical health, seniors at Valley View are well taken care of. They can bring their furry best friends to live with them, and visiting family members are encouraged to stay in comfortable guest rooms. A personal care staff and registered nurse are available onsite 24 hours per day, and each resident has a pendant call system for emergencies.
Cost begins at $2,842 per month.
Deerfield Retirement Community, Urbandale
Seniors in the Ankeny area enjoy worry-free retirement at Deerfield. The facility makes socialization and companionship a priority through a caring staff and engaging daily activities. Residents enjoy an onsite woodworking shop, library, creative arts studio and billiards room, along with a lake that has a private fishing dock. Three delicious meals are served each day, and a 24-hour nursing care staff helps with medication management and activities of daily living.
Cost begins at $3,900 per month.
RidgeView Assisted Living, Cedar Rapids
RidgeView residents stay busy with activities both on campus and in the surrounding neighborhood. Seniors participate in exercise classes, cooking classes, happy hours and group crosswords, as well as scheduled outings to local parks and stores. Multiple apartment sizes are available and include weekly housekeeping and laundry services and three daily meals. The nice thing about RidgeView is that seniors can move in as independent residents, and stay in their apartments even as they begin to need assistance from the staff.
Cost begins at $4,700 per month.
Cottage Grove Place, Cedar Rapids
Cottage Grove Place is owned by a community-based, non-profit organization. One and two-bedroom suites all have a 24-hour emergency call system, washer and dryer, and individually controlled heating and cooling systems. Residents are encouraged to decorate their apartments with photos and personal mementos, and visiting family members are invited to stay overnight in a guest suite. Services included in monthly rent include three meals a day, consultations with a registered dietitian, medication administration, housekeeping and laundry services, transportation to shopping and appointments, and daily activities for social, intellectual, and spiritual enrichment. Residents who drive appreciate the heated garage.
Cost begins around $5,000 per month.
Ridgecrest Village, Davenport
Ridgecrest Village offers personalized 24-hour care for seniors, with a multidisciplinary staff of licensed nurses, certified nursing aides, an activity director, and dieticians. Residents can also get diagnostic services and therapies within the building, and have lifeline buttons for an ultimate sense of security. When they aren't busy doing one of the scheduled social activities onsite, transportation is available to the local NorthPark Mall and several recreation areas.
Cost begins around $4,500 per month.
Friendship Manor, Rock Island
Friendship Manor is a nonprofit, faith-based retirement community featuring a wide array of amenities, including a chapel, bank, country store, woodworking shop and craft center. Residents participate in scheduled activities including games, painting classes, religious services and afternoon cocktails. Compassionate help is available with bathing, dressing, and medications, and if additional care is needed while recovering after a hospital stay or illness, a skilled nursing facility is under the same roof.
Cost begins at $3,590 per month.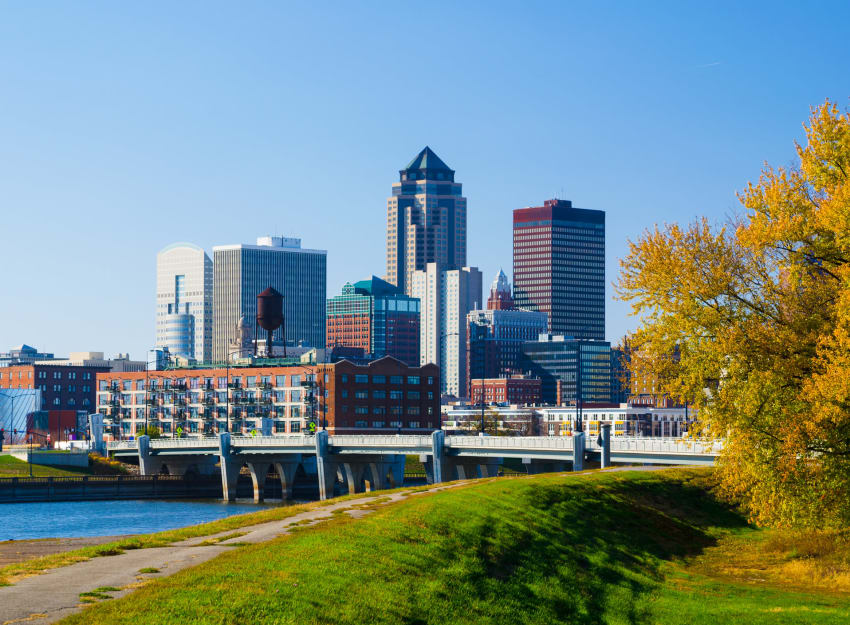 Ramsey Village, Des Moines
Ramsey Village residents take comfort in knowing that nurses and pharmacists are available at all times. There is also a medical director who visits weekly to coordinate care, and dentists, optometrists and podiatrists visit once a month. If residents need transportation to medical appointments, a concierge can help arrange it. To stay active during warm weather months, seniors can explore 10 acres of gardens and walkways. When it's colder out, a game room provides a fun place to socialize with friends.
Cost begins around $4,000 per month.
Prairie Hills, Des Moines
Prairie Hills is an upscale facility that offers seniors plenty of ways to stay active and engaged. A swimming pool, fitness classes, and transportation services allows residents to enjoy some independence, while a passionate team of caregivers provides a helping hand when needed. Each apartment has its own bathroom and includes laundry and housekeeping services. The community is known for its signature programs including Dare to Dream, in which one resident per month is granted a lifelong wish; and Music Speaks, in which certified music therapists use evidence-based music interventions to address physical, cognitive, emotional, social, and spiritual care goals.
Cost begins around $5,000 per month.
Village Ridge at Marion, Marion
The entire staff at Village Ridge has one goal in mind: to treat each resident like family. Seniors who live here enjoy getting out and taking walks in the garden, and exploring the local area on accompanied trips — sometimes even to the casino! When they're indoors, there are plenty of cozy areas to socialize, or they can enjoy private time in their own apartments. All units are equipped with safety pull cords, and residents also have a personal alert pendant for added safety.
Cost begins at $4,690 per month.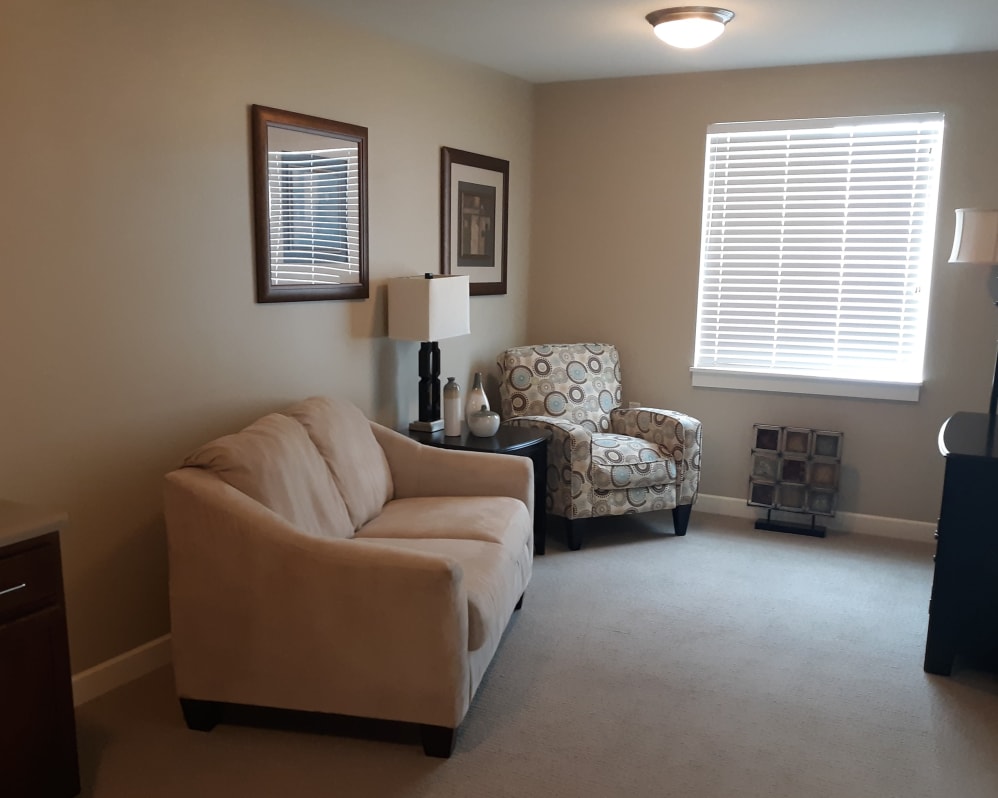 Emery Place Assisted Living, Robins
Residents at Emery Place feel at home right from the start. Staff is available for move-in assistance on the day they arrive, and then a team of caretakers works hard to learn their personal preferences — always referring to them by name. Furry best friends are also welcome. To encourage residents to get to know their neighbors, a full calendar of social and recreational activities is available, and a Live 2B Healthy program is offered to help improve balance, increase independence, and reduce falls. Assistive services and programs are only charged as they are used.
Cost begins around $4,300 per month.