Often referred to as a Home and Community Based Services (HCBS) Waiver, Illinois Medicaid allows qualifying individuals to receive financial assistance for care outside of nursing homes. The HCBS Waiver for Supportive Living Facilities will not cover room and board in an assisted living facility, but will cover supportive services including personal care assistance, medication management, and chore services such as laundry and housekeeping. 
10 Best Assisted Living Facilities in Illinois
The Landings at Reed Station Crossing, Carbondale
Seniors who live at The Landings certainly can't complain of boredom. With a calendar full of activities and excursions, residents enjoy fishing, shuffleboard, gardening, crafts, darts, billiards, and much more. Monthly rent includes a spacious apartment, linen and laundry service, a wireless nurse call alert system, medication care, assistance with daily activities, and a nurse on call 24 hours per day.
Cost begins at $3,007 per month.
Evergreen Place, Champaign
Evergreen Place Assisted Living has a vibrant atmosphere that seniors love. Outdoors, residents can spend time in the landscaped courtyards playing shuffleboard, fishing in the pond, putting on the green, or gardening. Inside, there are daily opportunities for seniors to strengthen their minds and bodies during exercise classes, book clubs, cooking classes and more. With a variety of meal options, housekeeping services, laundry, transportation, medication management, and 24-hour wellness support from nurses, residents live a truly stress-free lifestyle. Evergreen Place also has Assisted Living locations in Chillicothe, Normal, and Orland Park.
Cost begins at $3,600 per month.
Victory Centre of South Chicago
Residents of Victory Centre live active independent lives while benefiting from supportive care. As a Supportive Living community, adults 65 and older who qualify for financial assistance can maintain their residence at Victory Centre in the event that personal funds dissolve. Residents enjoy learning new hobbies in a social setting, while partnering physicians, pharmacists, home health nurses, physical rehabilitation therapists, social workers, psychiatric nurses and hospice specialists are all on hand to provide coordinated care. And a big bonus to overall emotional wellness is that residents can bring their pets to live with them.
Cost begins at $4,281 per month.
Atria Park, Glen Ellyn
Located in a residential community next to Newton Park, Atria Park strives to provide discreet care while encouraging independence. Each pet-friendly apartment has its own kitchen, but residents can also dine in the community dining room to socialize during meals. Staff is around to help with activities of daily living 24 hours a day, and so is a licensed nurse if medical care is needed. Residents at Atria Park can bring their cars, however, transportation to local appointments, errands and events is always available.
Cost begins at $3,570 per month.
Theresa's Home Care, Gurnee
Theresa's Home Care is a small, seven-resident facility providing personalized assisted care. Daily activities are provided to promote independence and help maintain a high quality of life, while a registered nurse is on staff for medical supervision. Residents range from those dealing with cancer, to those experiencing early dementia, to those needing help with mobility issues. Family members are welcome to visit any time.
Cost begins at $3,663 per month.
John M. Evans Supportive Living Community, Pekin
At John M. Evans, residents have everything they need onsite to live a carefree, active lifestyle. Within the building, there's a rec room and theater, exercise room, game room, beauty salon/barber, library, and dining room. On the outdoor patio, there's plenty of seating for conversation with friends and family. Each apartment has an emergency alert system, and a certified care staff is available around the clock to provide support services, assistance with meals, and transportation to appointments. As a Supportive Living Community, financial assistance is available for qualifying residents.
Cost begins at $3,775 per month.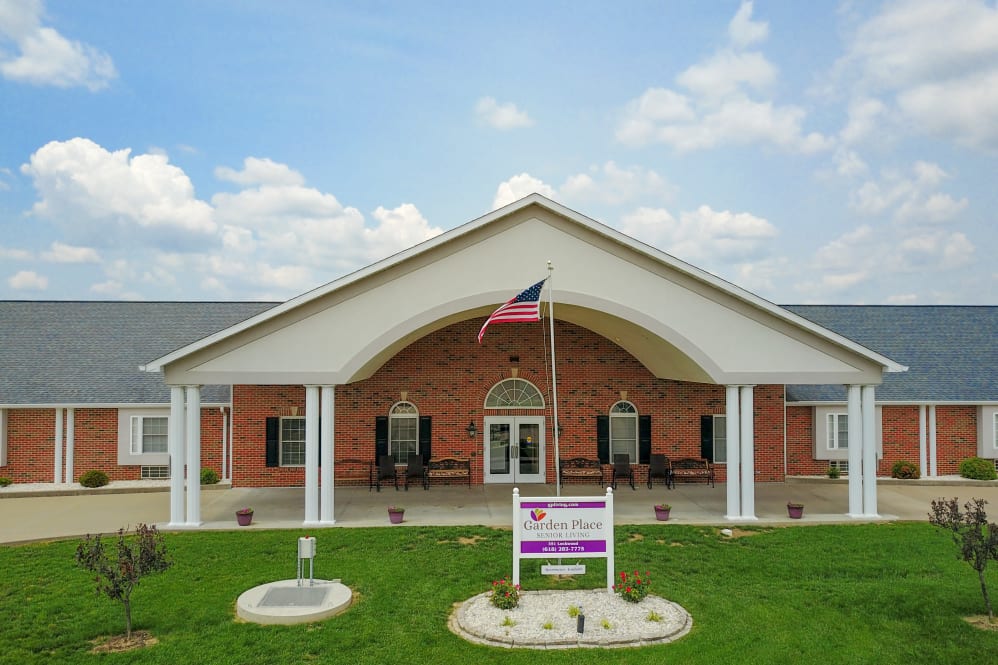 Garden Place, Southern Illinois
Garden Place Assisted Living facilities are located in several small towns just across the river from St. Louis, Missouri. The Columbia, Millstadt, Red Bud, and Waterloo communities offer a holistic approach that focuses on five dimensions of health and well-being, which include Creative being, Intellectual being, Social wellness, Spiritual being, and Physical health. Activities and services are planned to meet the preferences of each resident, and range from walking and dancing to bingo and trivia. Help with medication, mobility, bathing, and dressing is always available, and family is encouraged to visit whenever possible.
Cost begins at $3,750 per month.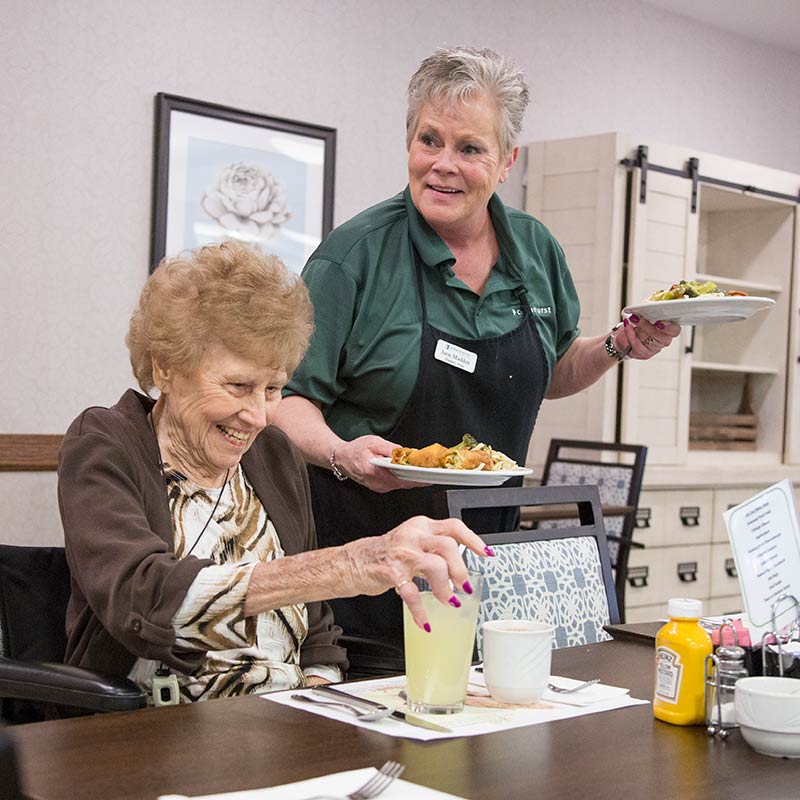 Cedarhurst, Springfield
Residents of Cedarhurst have easy access to Springfield's shopping, dining, and entertainment district, but don't have to leave home for anything. Shopping and errand services can be arranged while they enjoy an onsite movie theater, music and pet therapy, social parties, and a variety of exercise classes. Cedarhurst offers three levels of care:
Supportive, with in-person reminders to ensure regular, healthy habits are not overlooked.
Assistive, which includes in-person reminders as well as observation from staff and assistance when needed.
Comprehensive, in which trained staff members provide full support for activities of daily living.
Cedarhurst also has locations in Bethalto, Breese, Collinsville, Frankfort, Godfrey, Granite City, Highland, Jacksonville, McHenry, Naperville, Quincy, Shiloh, Sparta, Springfield, Waterloo, Woodstock, and Yorkville.
Cost begins at $4,049 per month.
Springfield Supportive Living, Springfield
Whether enjoying a visit to a nearby park or playing a game of ping pong in the onsite game room, residents at Springfield Supportive Living stay active and social. Spacious common areas provide plenty of room to spend time with family, while the game room is the perfect place to challenge friends in billiards or Wii bowling. In their cozy apartments, seniors have a private bathroom, kitchenette, and emergency response system, and balconies located on the third and fourth floor offer lots of fresh air and sunshine. Nurses on staff provide routine wellness checks, medication management and assistance with daily living activities. As a Supportive Living community, financial assistance may be available for those who qualify.
Cost begins at $3,305 per month.
Waterford Estates Senior Living, Tinley Park
Waterford Estates encourages family and friends to stay connected to residents; so much so that they offer overnight accommodations for guests! This all-inclusive community provides transportation to local grocery stores and shopping centers, two to three meals per day, and a staff that can help with personal care around the clock. A licensed nurse is also on staff when medical needs arise, and medication assistance is available. Monthly rates include utilities, weekly housekeeping and maintenance.
Cost begins at $2,650 per month.