Find more resources in your city!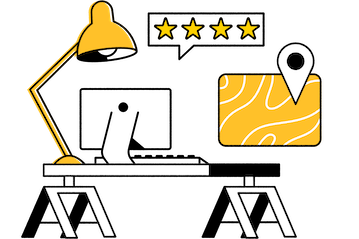 Start Exploring
Should your business be here?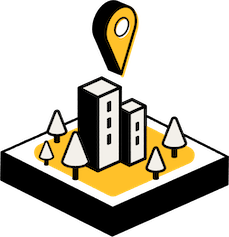 Add your business
How much should seniors save for retirement in Youngstown?
Professionals typically look at a specific person's circumstances to help them decide the best amount to set aside for retirement. Factors they might consider when making this determination include the age they plan to retire and the expenses they expect in their retirement years. The following World Population Review data can provide general insight into the amount Ohio seniors might need to retire comfortably:
| | Savings required to live comfortably | Average retirement age | Average life expectancy | Average yearly expenses |
| --- | --- | --- | --- | --- |
| USA | $944,280 | 64 | 78.2 | $54,700 |
| Ohio | $776,788 | 63 | 76.6 | $47,597 |
Having enough money set aside for retirement could make a difference in a person's ability to live to or beyond their life expectancy. Ample retirement savings can help boost their physical and mental health through access to quality care. Having enough savings can also ensure seniors are emotionally healthy due to fewer concerns regarding their financial well-being.
What should seniors in Youngstown expect from Social Security?
Nearly 6 out of 10 U. S. adults state that they rely on Social Security income. Seniors who receive these retirement benefits get a percentage of the income they earned prior to retirement based on their lifetime earnings. As a growing number of seniors retire, more are receiving Social Security benefits. Here is a look at the number of Social Security beneficiaries over a period of years:
While receiving Social Security benefits can bring seniors a great deal of security due to consistent payments, since it is only a percentage of pre-retirement income, most older adults will need additional savings to maintain the life they've always enjoyed. If your senior loved one would like to increase their savings, working with a qualified senior financial advisor in Youngstown is the right choice. They can help them get on the right financial track to ensure they make the most of their retirement years.
What to look for when selecting a senior financial advisor in Youngstown
It's not always easy to know what steps to take when searching for a Youngstown financial advisor for seniors. A great starting place is to find out your senior's financial needs. Have they fallen behind in setting money aside for their retirement and need help getting back on track? Are they interested in investing and growing their savings? Do they need budgeting help or want to get better at managing their personal finances? Even if they desire assistance with protecting their money from fraud, working with a senior financial advisor can help.
When searching for advisors, you'll want to make sure they're fully qualified for the job. You can look to national organizations like FPA, RIA, and AARP to help guide your search. It's important to verify the certifications of financial planners you're considering and also ask for references.
Get more information about this topic by reviewing our comprehensive guide to choosing a financial advisor for seniors.
Financial advisors for seniors in Youngstown
Receiving help from a reputable senior financial advisor in Youngstown can ensure your older loved one is on the right financial track. This type of guidance can help them age in place comfortably and happily. Allow us to assist you with finding the right advisor for your aging loved one. Explore our listings for Youngstown financial advisors for seniors today.