Find more resources in your city!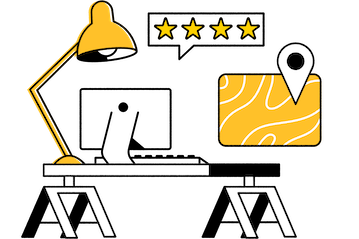 Start Exploring
Should your business be here?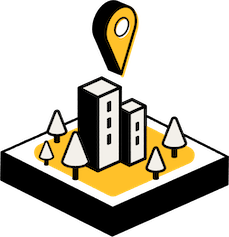 Add your business
How much should seniors save for retirement in Yakima?
A senior financial advisor will usually start with the basics: How much money does your senior have saved away, and how much money do they actually need to live comfortably for the rest of their retirement? While this number varies from state to state, recent data shows that the average senior in Washington needs to put aside over $1 million if they wish to retire comfortably.
| | Savings required to live comfortably | Average retirement age | Average life expectancy | Average yearly expenses |
| --- | --- | --- | --- | --- |
| USA | $944,280 | 64 | 78.2 | $54,700 |
| Washington | $1,090,000 | 64 | 80 | $56,890 |
This "magic number" also varies depending on your senior's unique circumstances. Perhaps they need to purchase expensive medication, leading to a more expensive retirement than the national average. Maybe they can expect to spend less during their retirement because they qualify for funding assistance from the Veterans' Association. These are all factors that your senior financial advisor in Yakima can factor in as they build a personalized retirement plan for your loved one.
How much might seniors in Yakima have saved for retirement?
The most recent data suggests that a worrying number of seniors have saved less than $50,000 for retirement. When you consider the fact that the aforementioned study shows a minimum of about $1 million for a comfortable retirement in Washington, you start to get a sense of how serious this issue might be for seniors throughout the entire nation.
With all that said, a senior might not be completely out of luck with $50,000 in savings for their retirement. A Yakima financial advisor for seniors can help your loved one explore a range of additional options, such as selling any real estate they might have. A senior might not have set aside enough money specifically for retirement, but that doesn't mean that they don't have enough money in their general portfolio to fund a comfortable retirement.
What to look for when selecting a senior financial advisor in Yakima
A mixture of experience, qualifications, and cautious optimism makes a good Yakima financial advisor for seniors. The more experienced your financial advisor is, the more likely they'll be able to offer advice for financial security well into the future. For example, a Yakima financial advisor who has experienced major economic downturns like the 2008 mortgage crisis may offer more caution and safety than a younger financial advisor who has no idea how bad things can really get. A solid choice is to book a consultation with a handful of advisors before making your final choice. Sometimes, a face-to-face interaction helps you make the best decision for your senior. You can also get plenty of help from online resources like Seasons, including reviews left on our listings and our comprehensive guide to choosing a financial advisor for seniors.
Financial advisors for seniors in Yakima
If you're ready to take your senior's financial future seriously, there are plenty of professionals ready and waiting to assist you. Shouldering this financial burden can feel daunting, especially if your family is not wealthy. But you should never give up on your senior's future, and a meeting with a financial advisor can provide plenty of optimism. Check our listings now for local Yakima financial advisors for seniors.