Find more resources in your city!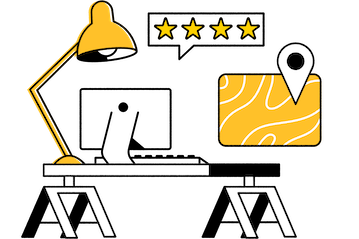 Start Exploring
Should your business be here?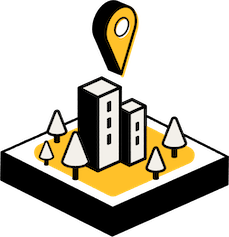 Add your business
How much should seniors save for retirement in Wichita?
While it is encouraging that statistics show that seniors in the state of Kansas are able to live comfortably on less compared to the national average, having a sound financial plan in place remains important. Many older adults have insufficient savings by the time they reach retirement age and with rapid advances in technology, people are living longer than ever before.
| | Savings required to live comfortably | Average retirement age | Average life expectancy | Average yearly expenses |
| --- | --- | --- | --- | --- |
| USA | $944,280 | 64 | 78.2 | $54,700 |
| Kansas | $732,681 | 65 | 78.2 | $46,255 |
Proper planning is essential to ensure that the senior in your life is comfortable and financially secure even if they live far longer than expected. Working with a Hutchinson or Wichita financial advisor for seniors can help them manage their financial resources better and make sure that they not only live a long life but also a happy and fulfilling one.
What should seniors in Wichita expect from Social Security?
Research indicates that the number of seniors who rely on Social Security benefits for their income has been rapidly increasing over the last couple of decades. These benefits, however, are simply not enough to provide for all their needs as they age and most seniors will inevitably need an additional source of income.
The expertise of a highly qualified Wichita financial advisor for seniors will enable your aging loved one to manage their resources so that they can maintain as much financial independence as possible. This can include helping them with cutting unnecessary expenses, saving money, and making good financial decisions.
What to look for when selecting a senior financial advisor in Wichita
The first thing you'll want to do is carefully consider what financial services your senior needs most. Then, make sure that all of the Wichita financial advisors for seniors that you are considering are suitably qualified and that any certifications they claim to have are legitimate. Seniors are especially vulnerable to falling victim to financial scams and fraud so it's important that the financial advisor you choose can be trusted. Make sure to ask them how they compensated to determine whether any conflicts of interest might exist. In addition, don't hesitate to ask for references. It's also a good idea to ask how they communicate with clients, what specific services they offer, and what their rates are. Trust your instincts and don't move forward if you don't feel confident that they will be able to act in your aging loved one's best interests. For more information, check out our comprehensive guide to choosing a financial advisor for seniors.
Financial advisors for seniors in Wichita
One of the best things you can do for your loved one and their financial future is to connect them with a top-tier senior financial advisor in Wichita. This can ensure that they are able to enjoy the quality of life they deserve. Seasons can be your trusted guide on your search for the best financial advisor to meet your aging loved one's needs.