Find more resources in your city!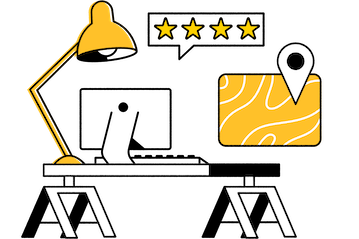 Start Exploring
Should your business be here?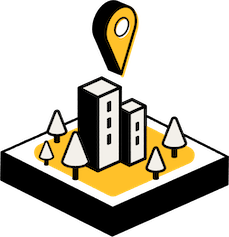 Add your business
How much should seniors save for retirement in Wichita Falls?
Shouldering this responsibility doesn't mean that you'll end up paying the entire cost of your senior's retirement out of your own pocket. But you should be aware that this total cost can be quite significant. In fact, the most recent data suggest that the average retiring senior in Texas will need over $765,000 in total for a comfortable life.
| | Savings required to live comfortably | Average retirement age | Average life expectancy | Average yearly expenses |
| --- | --- | --- | --- | --- |
| USA | $944,280 | 64 | 78.2 | $54,700 |
| Texas | $765,223 | 65 | 78.5 | $47,236 |
This amount might seem a little daunting, but the good news is that your senior financial advisor in Wichita Falls can help you and your loved one explore additional options for funding assistance. For example, the Veterans Association may be able to help. Social Security can contribute, and your senior might have a pension plan. These are just a few examples, and the best option depends on your senior's unique circumstances.
Why are Wichita Falls seniors and others expecting to work past age 65?
Most caregivers agree that witnessing their loved one working well into their 70s is something they want to avoid. While some seniors continue working because they truly enjoy feeling productive, the most recent data paints a more complete picture. According to this data, the vast majority of these seniors are working because they don't have enough money.
Will keep working after 65 because they don't have enough money
Will keep working after 65 because they don't feel Social Security benefits will cover their needs
Will keep working after 65 because of rising costs including healthcare
In an era of inflation, inadequate Social Security benefits, and the rising cost of healthcare, some seniors are forced to accept that they will be working for their entire lives. This is not what most seniors envision when they picture their retirement, and you can help them avoid this tragedy with assistance from a Wichita Falls financial advisor for seniors.
What to look for when selecting a senior financial advisor in Wichita Falls
There are a number of questions you might want to ask yourself when choosing a Wichita Falls financial advisor for seniors:
Sometimes, promises made by financial experts are simply too good to be true. Watch out for people who seem to have all the answers while saying nothing about any risk your family might be taking on. The best financial advisors help you weigh up the pros and cons of each decision.
Do they have enough experience?
A financial advisor from a reputable university might look great on paper — but have they actually provided results to seniors in the past? Sometimes, a few decades of experience is worth much more than an Ivy League degree.
What are other people saying?
You should also check out what other people in your community are saying about local financial advisors. Seasons helps you read reviews left by other caregivers so you can make an informed decision

You might also want to check out our comprehensive guide to choosing a financial advisor for seniors to learn more.
Financial advisors for seniors in Wichita Falls
Boomers might be the largest generation in this country, but that doesn't mean their retirements need to be uncomfortable or stressful. As a caregiver, you have an opportunity to make your loved one's twilight years truly enjoyable — allowing them to finally hang up their work boots and kick back. Wichita Falls financial advisors for seniors can make it happen, so browse Seasons' listings today to find a local option.