Find more resources in your city!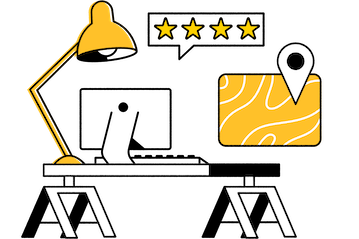 Start Exploring
Should your business be here?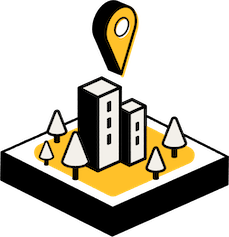 Add your business
What to look for when selecting a senior financial advisor in the Twin Cities
One of the most important ways to determine which Minneapolis-St. Paul financial advisor for seniors will be good for your loved one is to get referrals. A strong recommendation from someone you know is one of the best ways to choose a senior financial advisor. Once you receive referrals, you can run the advisors' names through an industry database to verify that they are certified and legitimately specialize in senior finances.
Make sure any senior financial advisor in Minneapolis that you suggest for your loved one is a fiduciary. Fiduciaries are fee-only financial advisors, meaning they aren't being paid to recommend certain financial products to seniors. They are legally required to work in the best interests of their clients. Also, don't put a lot of trust in certifications. There are more than 50 fake credentials used by so-called senior financial advisors.
Finally, make sure that your loved one meets any potential Twin Cities financial advisor for seniors in person so they can see if there is a good rapport and a level of trust, both of which are necessary when working with a financial advisor.
Facts and figures about Twin Cities senior financial advisors
How much should seniors save for retirement in the Twin Cities?
Since seniors in Minnesota have a longer life expectancy than the national average, they need to have a bit more savings on hand at the time of retirement. The following table from World Population Review depicts the financial picture for retirees based on the national average savings required to live comfortably and the necessary savings in Minnesota.
| | Savings Required to Live Comfortably | Average Retirement Age | Average Life Expectancy | Average Yearly Expenses |
| --- | --- | --- | --- | --- |
| USA | 947819.32 | 64 | 78.2 | 54708.22 |
| Minnesota | 991075 | 65 | 80.8 | 52605 |
Of course, when working with a qualified Minneapolis financial advisor for seniors, they can give more detailed information about how much each individual senior should have on hand at retirement. Additionally, they can help if your loved one has already reached retirement age and they do not have the recommended funds on hand.
Does confidence in finances increase when working with a financial advisor in the Twin Cities?
It may not surprise you to learn that seniors with financial advisors feel more financially secure than those without financial advisors. But that is not the only indicator of how working with a Twin Cities financial advisor for seniors can benefit your loved one. A 2019 study by Northwestern Mutual demonstrates the many ways seniors benefit from having a personal financial advisor.
When you think of how you want your loved one to feel as they age, you would certainly like to think that they have clarity on their spending, feel like they're headed in the right direction, and have plans built to endure market ups and downs. To that end, you should help them find a quality senior financial advisor in the Twin Cities.
Why it's important to work with a trustworthy financial advisor in the Twin Cities
Seniors actually lose more money to "trusted" financial advisors than they do to strangers. A fraudulent financial advisor can build up a level of trust before they start taking money out of a senior's bank account or selling them ill-advised products like annuities or reverse mortgages that don't actually benefit the seniors.
It's important that you and your loved one choose a trustworthy financial advisor. Just because a financial advisor advertises themselves as a "retirement advisor" or "senior specialist" does not mean they are actually qualified to help your loved one take responsible care of their finances. Do your research to make sure that potential financial advisors have the designation they claim.
Financial advisors for seniors in the Twin Cities
As your loved one ages in place, you want them to feel a sense of security regarding their finances. Not only does that provide the senior with financial security, but with a psychological sense of security as well. Allow us to help you find a qualified senior financial advisor in St. Paul or Minneapolis for your loved one today.