Find more resources in your city!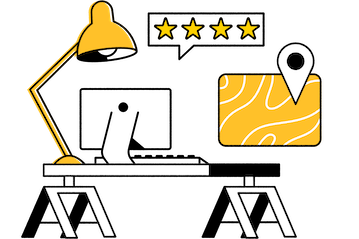 Start Exploring
Should your business be here?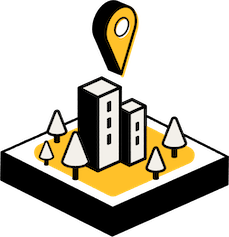 Add your business
How much should seniors save for retirement in Tulsa?
The amount you need to save up for retirement to enjoy a comfortable life varies. Factors such as your age of retirement, how much income you're getting from Social Security, life expectancy, and the cost of living all affect how much you need to save up. Here is what the data shows about how much you really need to save before retirement in Oklahoma and how it compares to the national average:
| | Savings required to live comfortably | Average retirement age | Average life expectancy | Average yearly expenses |
| --- | --- | --- | --- | --- |
| USA | $944,280 | 64 | 78.2 | $54,700 |
| Oklahoma | $723,859 | 62 | 75.5 | $45,016 |
Obviously, everyone is different, and so your loved one's requirements might be higher or lower than the national average. If your older adult has a chronic medical condition that insurance doesn't fully cover, they may need to put away more for retirement. If they have a large pension, they may need to save less. A financial advisor for seniors in Tulsa will be able to take all of those factors into account when deciding on a budget.
Does senior confidence in finances increase when working with a financial advisor in Tulsa?
Yes. Many seniors feel financially insecure or don't know whether they will have enough to live on. With the help of financial advisors, though, seniors typically feel more financially secure. A financial advisor can help your loved one feel like they're heading in the right direction. Research shows how financial advisors affect seniors' feelings of financial stability:
A senior financial advisor in Tulsa can help you and your loved one set goals and meet them. It's also critical to prepare for market volatility. Retirement investment accounts, for example, may be appropriate, depending on your loved one's needs. Talk with your loved one first to find out what is worrying them financially.
What to look for when selecting a senior financial advisor in Tulsa
There are a few things you might want to consider before deciding on a senior financial advisor in Tulsa. Remember that you are never bound to a financial advisor just because they offered you a free consultation. You have the freedom to shop around, and you should, as that is the best way to find someone best for you.
While some financial advisors specialize in helping seniors, others don't. Some offer online services, while others allow you to meet them in person. Some focus on budgeting, while others focus on helping you invest. Other than looking at what the financial advisor charges and the services they offer, you also want to get a feel for how working with them will be. Do they seem friendly and easy to talk to? Are they willing to listen and adapt to your needs? How quick are they to respond?
Our comprehensive guide to choosing a financial advisor for seniors can also help you pick a good advisor.
Financial advisors for seniors in Tulsa
Helping your loved one maintain independence while aging in place is only possible if they have the funds necessary to pay for bills, food, and medical care. By enlisting the help of a certified financial advisor, you can rest secure in the knowledge that your loved one can afford a healthy lifestyle. Start searching for a Tulsa financial advisor for seniors by browsing the listings on our website today.