Find more resources in your city!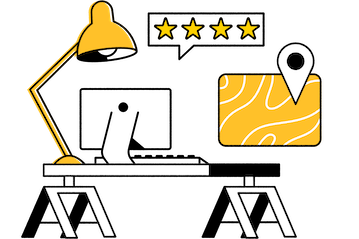 Start Exploring
Should your business be here?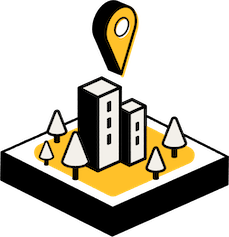 Add your business
How much should seniors save for retirement in the Tri-Cities?
While helping your senior plan their retirement might seem complex at first, you can get all the help you need from a licensed financial advisor. These professionals can help you figure out your senior's average life expectancy and when they're going to retire. Once you know how many years of retirement your senior can expect, you can determine how much money they'll need each year. According to recent research, that number is an average of about $46,000 in Tennessee. With all that said, each senior is different. Simply looking at the statistics may not provide you with personalized information that applies to your specific situation, and this is why targeted assistance from Tri-Cities financial advisors for seniors is so important.
| | Savings required to live comfortably | Average retirement age | Average life expectancy | Average yearly expenses |
| --- | --- | --- | --- | --- |
| USA | $944,280 | 64 | 78.2 | $54,700 |
| Tennessee | $660,870 | 64 | 76.1 | $45,894 |
Recent data suggests that the average senior needs hundreds of thousands of dollars in order to retire comfortably. This might seem like a lot of money — and it is. The good news is that this number is much lower than the national average, which is almost $1 million. This means that Tennessee is one of the best states in the nation for affordable retirement.
How many Tri-Cities seniors might rely on pensions?
So could a senior's pension cover their annual retirement expenses? Recent data suggests that some of the highest median annual pension benefits are experienced by railroad workers, who receive almost $25,000 a year. However, this still won't be enough to cover the $46,000 in average yearly expenses your senior will experience throughout retirement. You also have to consider the fact that private pension plans only offer an average of about $9,000 per year, and that most retirees don't even have pension plans to begin with.
Median pension plan payouts
Fewer than 31% of retirees have a defined pension plan
The median annual pension benefit for a private plan is $9,262
The median annual pension benefit for a federal government plan is $22,172
The median annual pension benefit for a railroad worker plan is $24,592
That being said, a pension plan is certainly better than nothing — even if it only offers a few thousand dollars per year. As any Tri-Cities financial advisor for seniors worth their salt will tell you, every penny counts when you're planning for retirement. There may be many other forms of financial assistance to consider, including Social Security, Medicare, and much more.
What to look for when selecting a senior financial advisor in the Tri-Cities
First, you should create a shortlist of possible candidates by assessing their credentials, training, and experience levels. Top-notch training might seem good on paper, but how many years has the financial advisor been in operation? Sometimes, experience really makes a difference — especially if the financial advisor in question has a track record of assisting seniors in particular with their financial needs.
Once you've created your shortlist, don't be afraid to meet with financial advisors in person. so that you could meet virtually instead. Either way, you can get a sense of the advisor's personality and their unique methods for helping seniors. If possible, you can bring your senior along and give them a chance to have their say in the discussion. Pay close attention to the financial advisor and watch how they interact with your older loved one. Does it seem like they genuinely want to help them? Sometimes, your gut instinct can tell you a lot. Be sure to check out our Tri-Cities comprehensive guide to choosing a financial advisor for seniors in Kingsport, Bristol, and Johnson City for more in-depth guidance.
Financial advisors for seniors in the Tri-Cities
Retirement planning doesn't need to feel like a complex mathematical equation — especially if you get help from dedicated professionals in Kingsport, Bristol, or Johnson City. While hiring a financial advisor isn't free, the money they'll save you can make this endeavor well worth it. If you're ready to get this process out of the way and experience peace of mind, check out Seasons to find a senior financial advisor in the Tri-Cities.