Find more resources in your city!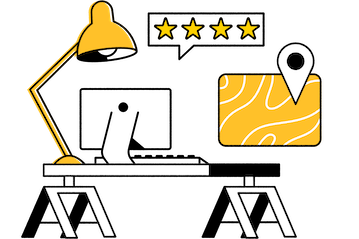 Start Exploring
Should your business be here?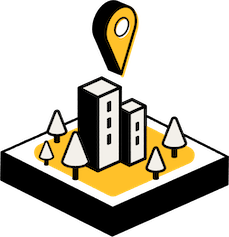 Add your business
What are the risks associated with senior driving in Yakima?
Almost as soon as a typical senior enters retirement, they run the risk of getting into a potentially fatal accident whenever they get behind the wheel. The most recent data shows that although the vast majority of seniors involved in fatal car accidents are between the ages of 65 to 69, this continues to be a hazard well into an elderly individual's mid-80s and beyond.
This means that it's never too early — or too late — to take concrete steps to improve the safety of your senior's transportation options. Wait too long, and you might regret it. The good news is that it only takes a few moments to browse your options and organize safe, reliable rides for seniors in Yakima.
How are older adults like seniors in Yakima getting around?
Most seniors prefer to continue driving their vehicle for as long as possible — even up to the very point where they realize they're completely unfit to be on the road. Recent surveys show that over 80% of older adults are still driving their own vehicles. Many of these individuals will continue driving until the unthinkable happens.
Older adults who report using public transportation
Older adults who report still driving
Older adults who report riding with family or friends
But in many ways, you can't really blame seniors for clinging to their steering wheels. The same surveys also show that only 15% can rely on public transit as a way to get around, which means that seniors may be left with no choice but to get behind the wheel. After all, they're often left with a hard choice between attending a doctor's appointment or staying off the road. No matter what they choose, they put themselves at risk.
Yakima senior transportation for aging in place
Your senior doesn't need to make these difficult choices any longer. Perhaps more importantly, aging in place can be a viable option well into the future if caregivers connect their loved ones with senior transportation in Yakima. Aging in place is by far the more affordable alternative to assisted living facilities, but that doesn't mean you can simply leave your senior loved one in their homes without any support. If you want to continue enjoying the lower costs of aging in place, transport is key. Without it, your senior could soon develop health issues associated with missing doctors' appointments or unhealthy diets. Soon enough, you might be left with no choice but to place your senior in an expensive nursing home — all because you didn't think transportation was important. If you want to learn more about the importance of getting from point A to point B, check out our comprehensive guide to choosing senior transportation.
Senior rides in Yakima
Support your senior with the best resources available, and they can age in place for the foreseeable future. The good news is that with a plethora of private companies, nonprofits, and government programs, organizing rides for your senior is easier and more affordable than ever before. Check out Seasons today and browse our listings for plenty of choices in places like Yakima, Richland, Pasco, and Kennewick.