Find more resources in your city!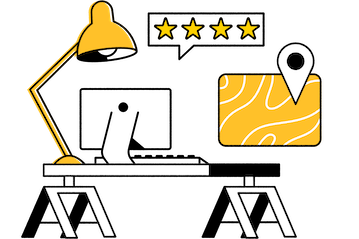 Start Exploring
Should your business be here?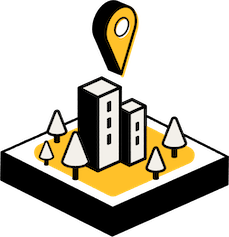 Add your business
What are the risks associated with senior driving in Wichita Falls?
A major challenge that seniors might face as they age is a decline in skills needed to drive safely. For instance, they might begin to struggle with their reaction times, manual dexterity, and ability to estimate speeds and distances. These types of challenges could result in accidents and even fatalities. Here is a look at a 2020 breakdown of seniors in fatal car crashes in Texas:
If you're concerned that your senior loved one is no longer able to drive safely, you could want to organize transportation on their behalf. You're not alone. More than 6 out of 10 caregivers assist older adults in their lives with their transportation needs. But if your senior doesn't have access to public transit or close relatives with private vehicles, organizing their travels could be difficult. Instead, you might look into professional senior transportation services in the area.
How does giving up driving affect seniors in Wichita Falls?
Access to reliable transportation can help older adults with important matters like getting to an urgent care facility following a minor injury or reaching the nearest pharmacy to pick up a prescription. Of course, not all seniors can access transportation when necessary due to their own inability to drive. The following NADTC information looks at the ways giving up driving can impact older adults:
Feel dependent on others by giving up driving
Feel frustrated by giving up driving
Feel isolated as a result of giving up driving
One of the perks of aging in place is a senior's ability to live a life that brings them great comfort and familiarity. When unable to drive, older adults often become disassociated from the activities they love. The mental toll can be enormous. To help your senior loved one avoid this experience, it's good to assist them with finding top-notch Wichita Falls elderly transportation.
Wichita Falls senior transportation for aging in place
While aging in place is a goal many seniors aim to achieve, it can come with challenges, particularly if individuals lose some of their independence. In addition to having a mental and emotional toll, seniors can experience health challenges if they're not able to travel to the facilities that help maintain their care. Whether your senior loved one is in great health but struggles to regularly visit their doctor for preventative care or they have been diagnosed with a condition and have a hard time getting their treatments, they could experience declines in their health without consistent travel options.
The good news is there are plenty of great services offering rides for seniors in Wichita Falls. If you're interested in learning more about finding transportation for your senior loved one, don't hesitate to consult our comprehensive guide to choosing senior transportation.
Senior rides in Wichita Falls
The older adult in your life deserves an opportunity to live according to their terms. Whether they want to visit a nearby park to spend time with friends or volunteer at a local hospital, traveling to these locations should not land on their list of concerns. Finding senior transportation in Wichita Falls can help your senior loved one continue to age in place their way. Explore our unbiased listings for Wichita Falls elderly transportation to locate great services today.