Find more resources in your city!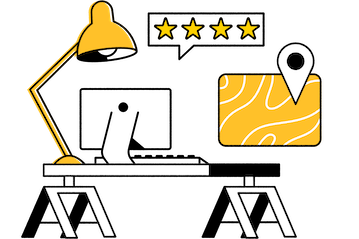 Start Exploring
Should your business be here?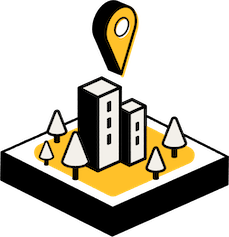 Add your business
Washington D. C. senior transportation for aging in place
Hagerstown elderly transportation is ideal for those seniors who wish to age in place instead of relocating to some type of assisted living facility. Aging in place has become increasingly popular as lifespans have continued to increase. By staying at home, seniors are able to remain in familiar surroundings and maintain their social, community, and family connections to a greater extent than is often possible with a move to a new residence. This continued connection is much easier for those seniors who are still able to drive.
Once seniors begin needing help getting to and from appointments and managing their regular daily schedule, many find they struggle to maintain solid connections that have always been a major part of their life. When they have to ration out the number of times they can call on someone else to fulfill their transportation needs, they may begin to sideline appointments and activities that provide significant value to their overall quality of life.
Statistics and facts about Washington D. C. senior transportation
What are the risks associated with senior driving in Washington D. C.?
In addition to the risk of social isolation, there is also an increased risk of fatal transportation accidents as drivers age beyond the point where it is truly safe for them to do so. The chart below shows the number of automotive deaths of seniors 65 and older throughout the United States and in Washington D. C.
| | Number of Senior Deaths (65+) | 65+ Population | Rate of Senior Deaths per 100,000 |
| --- | --- | --- | --- |
| USA | 11,252 | 74,629,409 | 15.08 |
| D. C. | 13 | 87,343 | 15.08 |
While the rate in the city is no higher than the rest of the country, it still has room for improvement. One of the ways to lower the number of seniors driving is to help caregivers find rides for seniors in Washington D. C. that are safe, reliable, and easy to access.
If transit was readily available in Washington D. C., would older adults make more trips to specific destinations?
According to a recent survey most seniors put off the types of trips that bring them more social interactions. They worry less about finding transportation to medical appointments, likely because they feel those are justified. However, a staggering number longed for greater access to friends, family, and recreational trips that were just for fun.
When you take into account how much of our quality of life is derived from our social interactions, it makes sense that the majority of seniors would increase the frequency of trips associated with them if given the opportunity. While it can be difficult for caregivers to find the time to include all of these additional trips, with the support of senior transportation it becomes much easier to accomplish.
What's considered safe, reliable senior transportation in Washington D. C.?
Senior transportation in Hagerstown must be more than simply picking up an elderly passenger and dropping them off at the correct location in a timely manner. The safety needs of seniors differ dramatically from those of younger passengers and the transportation options must reflect this. For example, many seniors have mobility issues and will require some level of support to enter and exit the vehicle. They also often have mobility devices such as scooters or walkers that the vehicle must be able to accommodate. Beyond this, it's important that seniors have the option of having their ride wait for them while they finish their shopping or go into a doctor's appointment because waiting for another ride once their task is completed can result in lengthy waits that are unduly difficult for many elderly passengers.
Senior rides in Washington D. C.
Seasons understands just how important it is for an aging population and their caregivers to provide reliable transportation. We would be honored to help you locate senior transportation in Washington D. C. that can meet the needs of your loved one and allow them the personal freedom to go and come as they please as they continue to age in place.