Find more resources in your city!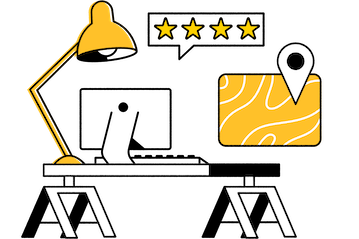 Start Exploring
Should your business be here?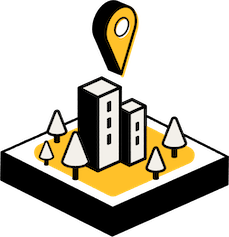 Add your business
What are the risks associated with senior driving in Waco?
As they grow older, seniors begin to lose some of the skills and reaction time that can keep them safe on the roads and prevent car accidents. For example, their vision, cognitive abilities, and physical capacity might have deteriorated with age. The figures below show the serious nature of the risks involved if seniors continue driving when it is no longer safe for them to do so:
Give yourself peace of mind by enlisting the services of a Temple, Bryan, or Waco elderly transportation service that can safely shuttle your senior everywhere they need to go. This is one of the best ways to ensure that they remain independent and able to live a rich and fulfilling life.
How are older adults like seniors in Waco getting around?
While public transportation is a great alternative for some seniors, where it is available, for most elderly people it is not a feasible option. They might have a hard time making it to an access point due to mobility or other issues and even once they get there, the transport itself might not accommodate their specific needs. The fact that research indicates that only a small minority of seniors rely on public transit is therefore not surprising.
Older adults who report using public transportation
Older adults who report still driving
Older adults who report riding with family or friends
These statistics drive home the importance of access to safe and dependable rides for seniors in Waco. Without suitable transportation, more seniors will feel like they have no choice but to get behind the wheel or sacrifice their independence and well-being. Senior transportation in Waco can ensure that your senior continues to retain the freedom they cherish so much.
Waco senior transportation for aging in place
Growing older does not have to restrict your senior to living a less rich and fulfilling life. Seniors who have access to transportation that is suitable for their needs can keep their pantries stocked, their hair cut, and access the preventative care they need to stay healthy and well. It also means they can spend quality time with family and friends whenever they want and remain active in the communities they have spent all their lives. Good quality transportation for seniors should readily be able to meet their unique needs. With many seniors using wheelchairs and other mobility aids, vehicles with disability access are essential. They might also need help getting in and out of the vehicle and carrying their purchases to the car and into the house. Some seniors might also need drivers to wait at their destination until they have completed their errands and appointments and are ready to go home. For more information, have a look at our comprehensive guide to choosing senior transportation.
Senior rides in Waco
Every senior citizen deserves to continue living their life on their terms and remain connected to the people, things, and activities that matter the most to them. Seasons can help you find safe and reliable Waco elderly transportation so that your senior can age with their dignity and sense of self fully intact.