Find more resources in your city!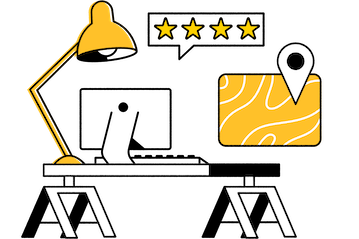 Start Exploring
Should your business be here?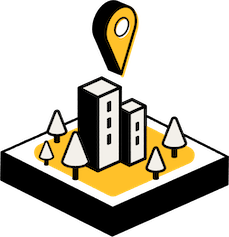 Add your business
What are the risks associated with senior driving in Tyler?
Many seniors may choose to drive on their own, especially if they do not have access to reliable transportation. This can be a problem, particularly if they have problems seeing or otherwise driving a car. The following data shows the number of fatal car crashes that occurred in Texas and how they are broken down by age:
The best way to help seniors of any age is to be proactive and find solutions that allow them to maintain their independence and age in place while staying off the road if it is no longer safe for them to drive. Utilizing different transportation services that are available to seniors in the Texas area ensures that they can stay safe.
How do transportation difficulties affect senior caregivers in Tyler?
Caregivers are often the friends and family members of seniors, who only want the best for their loved ones. Often this can mean picking up the slack and helping out when they can, to ensure their senior is getting their needs met. These statistics show some of the different ways transportation problems affect the loved ones of seniors:
Caregivers who spend 5 + hours weekly on a care recipient's transportation needs
Caregivers concerned about a care recipient driving
Caregivers who consider providing transportation overwhelming
What most caregivers might not know is that there are options out there to help them and their loved one when it comes to senior transportation. Having transportation for your senior means they can still go to medical appointments, the grocery store, or even church. It doesn't require extra time out of your day and enables your relative to have a full life as they are used to.
Tyler senior transportation for aging in place
Aging in place has become more common for the current senior population. This allows them to stay in their homes, rather than moving into assisted living or a nursing home. As the current life expectancy continues to rise, it is important for seniors in Tyler and Longview to have access to the places they need to go to.
Seniors should be allowed to live out the remainder of their lives doing the activities they enjoy, like socializing with friends and family or shopping, along with those that are necessary, such as going to the doctor. The need for transportation should not block them from partaking in things they are used to. By knowing where to go for senior transportation in Tyler, you can help the person you love to get their needs met while allowing you to continue with your own life. For additional information, check out our comprehensive guide to choosing senior transportation to help you make an informed choice.
Senior rides in Tyler
In cases where your loved one cannot use public transportation, it's important to make sure they have a safe and reliable way to get to their destinations, especially if it is no longer safe for them to drive. Use our listings to help find Tyler elderly transportation that can make life easier for you and the senior in your life.