Find more resources in your city!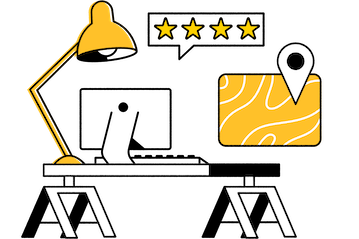 Start Exploring
Should your business be here?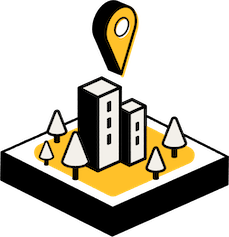 Add your business
What are the risks associated with senior driving in Tulsa?
Driving in old age comes with a variety of increased risks, including a higher chance of traffic accidents involving other motorists. Impacted eyesight is one of the main concerns. There are other concerns, too. For example, many older adults have trembling hands, which can make it difficult to control the steering wheel. Data from the CDC shows how many traffic accidents involved senior citizens in Oklahoma in 2020:
By providing your loved one with easy access to safe senior transportation in Tulsa, they won't feel the need to continue driving as they would otherwise. Many older adults feel like they have no option other than to get behind the wheel if they want to continue living a social lifestyle and running necessary errands.
Do seniors in Tulsa have affordable and accessible transportation?
What about public transportation? One of the most common requests from seniors is better access to convenient and accessible public transportation. The percentage of older adults who feel they have excellent transportation options is actually quite low. Data from the National Aging and Disability Transportation Center sheds some light on how seniors feel about their access to unrestricted and affordable transport:
Older adults who feel they have excellent transportation options
Older adults who report difficulty with access to transportation
Older adults who report difficulty with affordability of transportation
Seniors often have difficulty accessing public transport due to the distance of bus stops from their houses and difficulty walking. Buses may also not be frequent, and making the bus on time can be difficult for some older adults. Others may have limited access to technology and find it challenging to figure out the bus schedules. Taking taxis, on the other hand, can be expensive.
Tulsa senior transportation for aging in place
Ensuring your loved one has access to affordable Tulsa elderly transportation will drastically improve their quality of life. They will be able to visit friends, go shopping, and get medical care when necessary. Feeling locked up at home is something no older adult should face, especially during their golden years, when they are supposed to be enjoying themselves. Many senior citizens would benefit from feeling part of a community, whether it's a place of worship, book club, or coffee meetup. Feeling isolated and alone in the world can have long-lasting adverse effects, but being able to get around will help your loved one live with dignity and feel independent.
Our comprehensive guide to choosing senior transportation will help you find the best senior transportation in Tulsa for the senior in your life.
Senior rides in Tulsa
If you are worried that your loved one is driving when they are no longer capable of doing so, and they are reluctant to give up driving, help them find affordable transportation instead. That way, they will feel like they have options. If they constantly need to rely on their caretakers to get around, they may instead choose to stay home out of pride. Let us help you find rides for seniors in Tulsa today.