Find more resources in your city!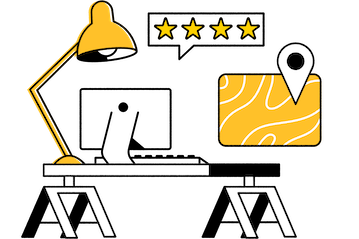 Start Exploring
Should your business be here?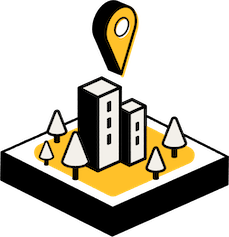 Add your business
What are the risks associated with senior driving in the Tri-Cities?
Because losing the ability to drive can be so difficult for many older adults, some continue driving even when they shouldn't be operating a vehicle, leading to accidents. Data from NSC Injury Facts breaks down the percentage of older adults (aged 65 and over) involved in fatal car accidents by age group:
Ensuring your senior has access to reliable transportation will help them feel more confident and self-sustaining. It will allow them to continue meeting their friends and partaking in hobbies they have always enjoyed. If you want to make sure your senior can enjoy a high quality of life in their golden years, start looking for affordable rides for seniors in the Tri-Cities.
What do seniors in the Tri-Cities worry about when it comes to transportation?
Even if the senior in your life can still drive, there may soon come a time when it is no longer safe to do so. Therefore, it's important to be proactive and make sure your older loved one knows that there will always be convenient transportation options, so they aren't tempted to continue driving. Here are the top fears of seniors related to transportation:
Older adults who expect to stop driving in the future
Older adults who have cut back on driving
Older adults who consider finding alternative transportation difficult
While public transportation options do exist, many seniors complain that it's not enough. It might be easy for a younger person to walk to the bus stop whenever they want, but an elderly individual with reduced mobility might find that a lot more difficult. Keeping track of bus schedules and being able to make the bus on time can also be challenging for senior citizens.
Tri-Cities senior transportation for aging in place
Since aging in place is the preferred option for most seniors today, it's important to ensure that there are dependable Tri-Cities elderly transportation options for your older adult. Have a talk with your older loved one about their transportation needs so you can find a service that can cater to them. Perhaps they need to attend medical appointments, or perhaps they would like to visit a coffee shop or meet up with friends in their favorite parks. Either way, being able to go wherever they want, whenever they want, will boost your older loved one's mood and avoid the social isolation and loneliness that come with being stuck at home. Furthermore, it will ensure they have access to medical attention whenever necessary and can get checked up on schedule by their doctor.
Read our comprehensive guide to choosing senior transportation in Kingsport, Bristol, and Johnson City for more information on how to get started.
Senior rides in the Tri-Cities
Finding reliable senior transportation for your older adult is one of the best ways you can help them live with dignity in their golden years. It will also give you peace of mind and reduce the burden on your back, as you won't have to drive them everywhere. Let Seasons help you find the best senior transportation in the Tri-Cities today.