Find more resources in your city!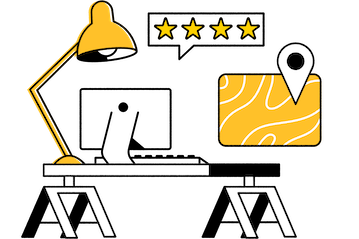 Start Exploring
Should your business be here?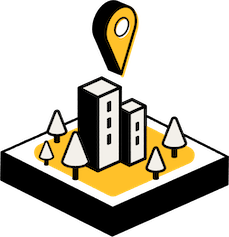 Add your business
What are the risks associated with senior driving in Tallahassee?
A lack of safe, accessible, and affordable transportation alternatives for seniors makes it more likely that seniors will continue driving when it is no longer safe for them to do so. This is not only a risk for them but it also makes the roads unsafe for other drivers. The data below provides some insight into the risks associated with senior driving in the state of Florida:
With the help of quality Tallahassee elderly transportation, your senior can stay connected to the world outside of their home, enjoy an active social life, and be an active participant in their community. This ensures that they can get around safely and independently, without placing themselves and others at risk on the roads.
What should caregivers know about how giving up driving affects seniors in Tallahassee?
So many towns and cities across the country lack accessible public transportation options that can accommodate the specific needs of senior citizens who are no longer able to drive. This means they remain confined to their homes, making it harder to take care of essential needs, as can be seen from the data below:
Fewer medical appointments by older non-drivers
Fewer shopping trips by older non-drivers
Fewer social family/religious trips by older non-drivers
An elderly transportation service can help ensure that your senior never feels trapped at home, unable to run errands and get the healthcare they need, or live a smaller life than they deserve. With safe and accessible transportation tailored to the specific needs of seniors, they can maintain their independence and their dignity.
Tallahassee senior transportation for aging in place
The importance of safe and reliable transportation that is equipped to meet the particular needs of senior citizens should not be underestimated. A lack of access can leave seniors feeling trapped and isolated in their homes as they age in place. It can also make it harder for them to stay on top of their health with regular check-ups, run essential errands like grocery shopping, enjoy their favorite activities, and stay connected to their friends and families. While well-meaning loved ones like you might be happy to help, their independence is important to them and they might not want to encroach on your busy life and burden you with more responsibilities. Rides for seniors in Tallahassee and Thomasville are specifically tailored to meet the needs and circumstances of older adults. They can provide things like wheelchair-accessible vehicles, assistance getting from the front door, and drivers who can wait for them at their destination until they are ready to return home. For more information on the ins and outs of keeping seniors mobile, check out our comprehensive guide to choosing senior transportation.
Senior rides in Tallahassee
Your much-loved senior should not have to suffer loneliness and isolation because they can longer drive. An elderly transportation service in Tallahassee can ensure that your senior can get everywhere they need to go, safely and reliably. Let Seasons help you find a service provider that can keep your senior mobile and independent for years to come.