Find more resources in your city!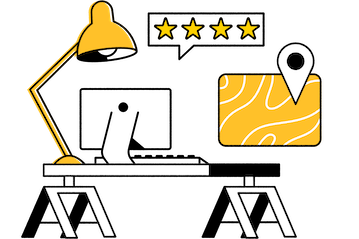 Start Exploring
Should your business be here?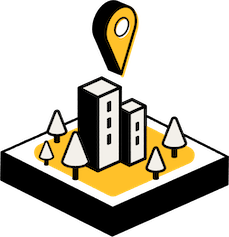 Add your business
What are the risks associated with senior driving in Sioux Falls?
As we grow older, our reflexes tend to slow down and our vision tends to get worse. This makes driving a potentially dangerous proposition for seniors of all ages, as shown below. That's why it's always better to act too soon than it is to wait for too long. Hiring a company that offers rides for seniors in Sioux Falls, Aberdeen, and Brookings is the best way to do this.
Your senior should never have to put themselves at risk to go out and see a friend or get to an important doctor's appointment on time. With companies that specialize in Aberdeen, Brookings, and Sioux Falls elderly transportation, they won't have to. Your senior will always have reliable rides that they can count on whenever they need them, and you won't be responsible for providing them.
How many seniors in Sioux Falls have poor access to transit?
Many families believe that their seniors will be able to use public transportation to move around town when they can no longer drive themselves. But as you'll see below, that's not always possible. Your senior may not be close enough to key public transit stops to use them on a consistent basis.
| | | | |
| --- | --- | --- | --- |
| Metropolitan size | Number of seniors 65 + with poor transit access in 2000 | Number of seniors 65-79 with poor transit access in 2015 | Percent increase from 2000 to 2015 |
| Less than 250,000 | 1,017,080 | 1,343,056 | 32.1% |
| 250k to 1 million | 3,076,054 | 3,907,936 | 27% |
| 1 to 3 million | 4,536,571 | 6,041,513 | 33.2% |
| 3 million or more | 2,450,143 | 3,685,341 | 50.4% |
If you force your senior to rely on public transportation, then they may end up choosing to stay home more often than they would if they had reliable rides that pull up to their doorstep. This could create a situation in which your senior starts to isolate themselves, which could lead to issues like depression.
Sioux Falls senior transportation for aging in place
If your senior has chosen to age in place at home instead of moving into a retirement community, then senior transportation companies can be even more valuable to them. That's because it's easier for older adults to become isolated and suffer from depression when they live on their own instead of in a community. But if your senior can always get to where they want to go without having to feel guilty about asking family members, they'll find it much easier to continue engaging with the world as they age.
We've put together a comprehensive guide to choosing senior transportation that can help you carry out a more informed decision-making process. Take a look at it when you're ready to start getting serious about hiring an elderly transportation business.
Senior rides in Sioux Falls
Your senior has spent a lifetime getting ready to enjoy their golden years. Now that they're here, they are going to need help with transportation. Instead of disrupting your life or forcing them to use public transportation, your family may get the most benefits out of hiring a senior transportation company. Doing so can help both you and your senior loved one get more out of their golden years. So why wait? Take a closer look at the free resources Seasons has compiled on this page to get started.