Find more resources in your city!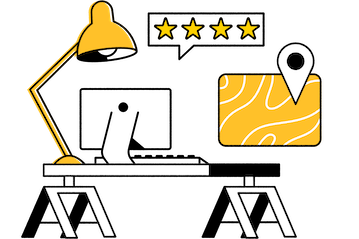 Start Exploring
Should your business be here?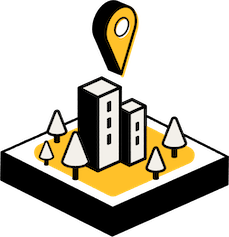 Add your business
What are the risks associated with senior driving in Scranton?
The biggest risk of leaving your senior on the road for too long is having a fatal crash occur. As you can see below, fatal crash rates for seniors are high enough to cause concern. That's why it's always a good idea to be proactive. Acting too early to get your senior off the road is a much better outcome than acting too late.
Scranton elderly transportation makes it easier for your senior to give up their license. They may be hesitant to do so if they're worried about getting stuck at home or needing to rely on you for every trip they want to take. But if you can find a company that offers rides for seniors in Wilkes-Barre, Hazleton, and Scranton, then they should be much more receptive to this idea.
If transit was readily available in Scranton, would older adults make more trips to specific destinations?
Many older adults end up giving up being less active than they would like simply because they aren't able to find rides. As you'll see below, older adults would do much more if they had easy access to transportation. That means if you're worried about your loved one feeling isolated or being too inactive at home, finding a company that offers senior transportation in Scranton could be your solution.
Your senior has spent a lifetime getting ready for retirement. Now that it's here, they shouldn't have to give up the things that they love just because they can't find rides for seniors in Scranton. As a key family member, you can do a lot to make sure that this doesn't happen to them. Finding the right company that offers rides for seniors in Wilkes-Barre, Hazleton, and Scranton could be what it takes.
Scranton senior transportation for aging in place
Technological advancements have made it easier than ever for seniors to stay at home when they get older instead of moving into retirement communities. If your loved one would like to do this, then a transportation company may be able to help.
If your loved one has consistent access to high-quality rides, they'll be able to go to the doctor's office, spend time with friends, and get out and participate in the community as often as they want. This can help to make their age-in-place experience much more enjoyable and healthy for them.
If that sounds good to you, then take a look at our comprehensive guide to choosing senior transportation. It features a ton of useful details that should help you make a more informed decision.
Senior rides in Scranton
Your senior deserves to get as much out of their golden years as possible. But they won't be able to do that without consistent access to rides. Instead of having to provide all of those rides on your own, you can work with a professional transportation company to ease your burden and give your senior the help they need. So why wait? Take the first step by doing some research on Seasons today.