Find more resources in your city!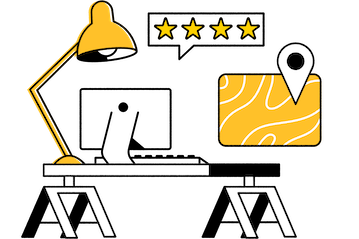 Start Exploring
Should your business be here?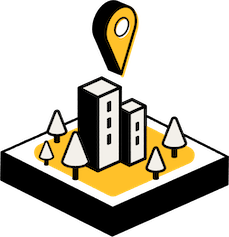 Add your business
What are the risks associated with senior driving in Santa Barbara?
Growing older can bring about many physical challenges that could make driving difficult. Seniors can sometimes notice differences in their visual perception, reaction time, hearing, and manual dexterity. These changes could make driving dangerous for older adults. Here is a look at the percentage of older adults in California who were involved in fatal car crashes in 2020:
No matter which age group represents your senior, it's important for them to recognize when they should stop driving and instead seek assistance. The great news is there are many professional Santa Barbara elderly transportation options available to ensure your senior can go shopping, meet friends, and make appointments on time.
How are older adults like seniors in Santa Barbara getting around?
Depending on the location in which an older adult lives, gaining access to reliable transportation could be simple or very difficult. Some seniors live near family members who have free time and a vehicle. Others live very close to fixed-route transit options that make travel easy. The following NADTC information offers insight into the ways seniors get around:
Older adults who report using public transportation
Older adults who report still driving
Older adults who report riding with family or friends
It's great to know that so many older adults are able to rely on friends, family, or public transportation to accomplish goals outside the home. If your senior does not have this luxury, it's important for them to gain access to reputable senior transportation in Santa Barbara. Fortunately, there are many services in the area ready to help your senior get to their favorite social events or meet obligations that require travel.
Santa Barbara senior transportation for aging in place
A major benefit of aging in place is the ability to live on one's own terms. For older adults, this could mean spending all day in the garden, playing in the background with their grandchildren on the weekends, or traveling to a homeless shelter to volunteer once a week. No matter the goal of your senior, it's important that they receive the support they deserve. They might want to go to the park to feed their favorite ducks or spend time visiting an ailing loved one. Gaining access to rides for seniors in Santa Barbara can make a big difference in their life.
It's also good to consider the impact reliable transportation can have on your senior's health. If they are currently healthy, making doctor's appointments can ensure they stay on top of their preventative care. If they have a condition that requires regular treatments, getting to a facility on time will be critically important.
Learn even more about the benefits of reliable transportation and how to find rides for your older loved one by consulting our comprehensive guide to choosing senior transportation.
Senior rides in Santa Barbara
Finding senior transportation in Santa Barbara, Santa Maria, or San Luis Obispo can help your senior loved one continue to age in place in the manner they desire. They can spend time with friends, stay on top of their health, and accomplish other important goals with ease. Allow us to help you locate rides for seniors in Santa Barbara. Review our listings to jumpstart your search today.