Find more resources in your city!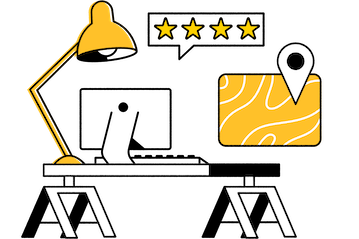 Start Exploring
Should your business be here?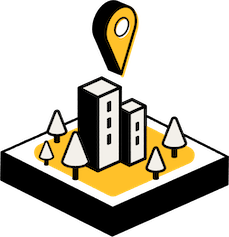 Add your business
San Francisco senior transportation for aging in place
Many seniors choose to age in their own homes these days, raising the need for readily available senior services to allow them to live as independently as possible. With the rise in life expectancy, seniors need to be able to easily access reliable San Francisco elderly transportation. By taking advantage of the services offered by providers of senior rides, your loved one can make it to the bingo hall, their granddaughter's recital, and anywhere else they want to go.
Transportation is a vital need for seniors. Participating in community activities, family events, and other pursuits is invaluable to one's mental and emotional health. In addition, they need to be able to go grocery shopping, attend medical appointments, and more. The Surface Transportation Policy Project reported that more than one in five Americans over the age of 65 don't drive for reasons that include declining health, safety concerns, and mental abilities. Accessible transportation services can ensure that your loved one can receive medical care, maintain relationships, and otherwise live their life.
Statistics and facts about San Francisco senior transportation
What are the risks associated with senior driving in San Francisco?
Seniors who continue driving after it's no longer safe can face a variety of risks, such as a higher crash death rate and risk of injury. The chart below uses figures from a study on Senior Transportation Death Statistics to compare the U. S. national rate of senior deaths to the rates in California specifically.
|   | Number of Senior Deaths (65+) | 65+ Population | Rate of Senior Deaths per 100,000 |
| --- | --- | --- | --- |
| USA | 11,252 | 74,629,409 | 15.08 |
| California | 846 | 5,838,115 | 14.49 |
With the rate of senior deaths in California falling just under the national rate, Seasons hopes to help cut that figure down even further. With San Francisco elderly transportation, we can help protect not only our seniors but others on the road as well. Your loved one can enjoy their freedom and independence without fear.
What do seniors in San Francisco worry about when it comes to transportation?
Many challenges come up when older adults are unable to get around by car on their own. According to KRC Research Surveys, many older adults share some concerns about transportation. Below, you'll find a list of the most common concerns shared by older adults who are concerned about not being able to drive.
Older Adults Who Expect to Stop Driving in the Future
Older Adults Who Have Cut Back on Driving
Older Adults Who Consider Finding Alternative Transportation Difficult
With 74 percent of older adults who drive cutting back on driving, accessible and affordable rides for seniors in San Francisco can help ease these and other concerns, whether for an adult who currently drives or one who is relying on others to get around town. These services are invaluable to the aging population.
What's considered safe, reliable senior transportation in San Francisco?
When it comes to senior transportation in San Francisco, your loved one will receive services specialized to their individual needs. Many seniors have special requirements that should be taken into consideration by the ride provider. For instance, your loved one may need help getting in and out of the vehicle or require transportation that can accommodate a wheelchair.
In addition to the above, a senior ride provider will be able to work with your loved one's schedule to ensure that they make it to their appointments on time. They will also wait for them to be finished so they can take them home.
Senior rides in San Francisco
Your loved one deserves to live as independently as possible. If they can't use fixed-route transportation, they can benefit from senior transportation in San Francisco. A reliable and safe senior ride service can be a great boost to your loved one's emotional, mental, and physical health. Let us help you find San Francisco elderly transportation today.