Find more resources in your city!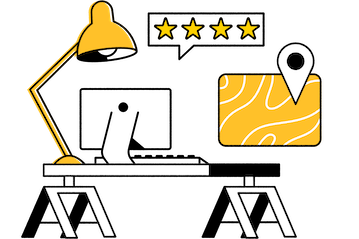 Start Exploring
Should your business be here?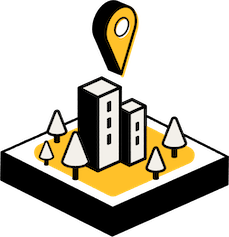 Add your business
San Diego senior transportation for aging in place
Services that allow seniors to age in place with independence and dignity are essential. Because life expectancy continues to rise, the need for safe, reliable rides for seniors in San Diego must become more readily available.
Seniors in San Diego need more than just rides to and from medical appointments, though those are important. But to live a full and dignified life, they also need senior transportation in San Diego that takes them to and from social, religious, family, and self-care activities. When seniors can't get to these various places, they can end up feeling isolated and depressed. Often, family members end up being responsible for transportation for the senior in their lives. This can cause friction because the members of the family who drive may not have open enough schedules to meet all of their loved one's needs. That's where quality transportation for San Diego seniors comes into play.
Statistics and facts about San Diego senior transportation
What are the risks associated with senior driving in San Diego?
When seniors do not have adequate transportation options, they may end up driving even after their reflexes have slowed and their eyesight is no longer what it used to be. This can be dangerous and lead to accidents and even their death, as the following table from Finder.com demonstrates.
| | Number of Senior Deaths (65+) | 65+ Population | Rate of Senior Deaths per 100,000 |
| --- | --- | --- | --- |
| USA | 11,252 | 74,629,409 | 15.08 |
| California | 846 | 5,838,115 | 14.49 |
It may be even worse to consider that seniors who drive beyond the time they should stop could hurt others as well as themselves. The kind of guilt they end up feeling could be more debilitating than their physical injuries. The solution is to make sure your loved one has access to quality senior transportation in San Diego.
If transit was readily available in San Diego, would older adults make more trips to specific destinations?
The 2020 IATSS survey below demonstrates how much seniors without transportation miss out on. So many seniors would prefer to visit their friends and family and take recreational trips both close to home and afar. Without quality rides for seniors in San Diego, these trips have become nearly impossible for them.
While more seniors are able to reach medical care more consistently than less crucial locations, the fact that 11% of seniors are missing out on medical care is still significant. Fewer trips to the doctor mean that seniors get less preventative care, fewer early diagnoses of serious conditions, and less frequent treatment of existing conditions. This is simply not acceptable.
What's considered safe, reliable senior transportation in San Diego?
Safe and reliable transportation for seniors is more than a pick-up and drop-off service like a taxi cab. Many seniors have special considerations that need to be taken into account. They may need a specialized vehicle because they're in a wheelchair, for example. Other seniors might need help getting to and from the vehicle picking them up and dropping them off. Sometimes a senior will need help finding the room they need in the medical facility or need help pushing a grocery cart. Transportation for San Diego seniors is essential for a vibrant and aging community. Seasons can help you find safe, reliable senior transportation in San Diego.
Senior rides in San Diego
Excellent transportation options are beneficial for both the seniors who need the rides and their loved ones. Knowing your aging relative has appropriate transportation can leave you with well-deserved peace of mind. Seasons is proud to be a reliable resource where you can find safe San Diego elderly transportation options.