Find more resources in your city!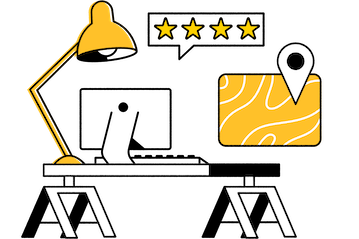 Start Exploring
Should your business be here?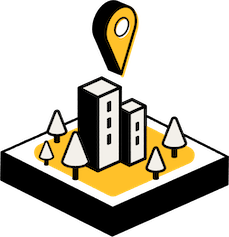 Add your business
San Antonio senior transportation for aging in place
Many seniors today are opting to age in place rather than moving into a nursing home or hospice. Aging in place can be a great way for seniors to continue to feel independent. In addition, it can be a great help to their mental health. However, it is also important to ensure that seniors have access to the kind of services they need to live comfortably. Reliable access to transportation is an important component that can heavily impact their quality of life.
According to the Surface Transportation Policy Project, non-driving seniors aged 65 and over are less able to participate in their community and economy. For instance, the STPP study found that non-driving seniors make 59% fewer shopping trips and 15% fewer trips to the doctor. Seniors need to be able to access ongoing medical care for preventative measures, as well as to receive early diagnosis and treatment for existing conditions. Likewise, seniors who no longer drive are 65% less likely to join in on social activities.
Statistics and facts about San Antonio senior transportation
What are the risks associated with senior driving in San Antonio?
Seniors who can't use other modes of transportation with ease may opt to drive themselves despite the risks involved, which can lead to an uptick in deaths and injuries caused by traffic accidents. The following chart shows the rate of senior deaths per 100,000 across the U. S. and in Texas specifically.
| | Number of Senior Deaths (65+) | 65+ Population | Rate of Senior Deaths per 100,000 |
| --- | --- | --- | --- |
| USA | 11,252 | 74,629,409 | 15.08 |
| Texas | 684 | 3,734,229 | 18.32 |
The rate in Texas is greater than the overall U. S. rate, prompting a call for reliable and safe elderly transportation that can meet seniors' needs. Seasons hopes to see the rate drop by helping seniors find the kind of San Antonio elderly transportation they need to live their lives to the fullest.
Do seniors in San Antonio have affordable and accessible transportation?
While public transportation might be available, it isn't always affordable or accessible. According to the 2018 KRC Research Surveys, there are many obstacles that prevent seniors from accessing affordable transportation solutions when they don't drive. The list below outlines just some of those challenges, which can leave seniors feeling isolated and frustrated.
Older Adults Who Feel They Have Excellent Transportation Options
Older Adults Who Report Difficulty with Access to Transportation
Older Adults Who Report Difficulty with Affordability of Transportation
With just a quarter of older adults having excellent options for transportation, it's vital to ensure that the senior population has access to solutions that can ease their concerns. With readily available rides for seniors in Texas, your loved one can maintain their relationships, participate in activities they enjoy, and receive medical treatment when needed.
What's considered safe, reliable senior transportation in San Antonio?
Senior transportation goes above and beyond simply providing a ride from point A to point B. Because seniors may have any number of special needs that must be accommodated by the provider of senior rides, it's important to find drivers who can meet these requirements. For instance, many seniors use mobility devices, such as wheelchairs. Likewise, others might need help walking from the vehicle to the door or assistance getting to the appropriate area in the medical facility they are visiting. In addition, your loved one will need a driver who can ensure they make their appointments on time and who will wait for them to be ready to return home.
Senior rides in San Antonio
Regardless of the reason that your elderly loved one is unable to take advantage of the free public transportation offered in their city, you can ensure that they have safe and reliable transportation in Texas that can meet their individual needs. Let Seasons help you find high-quality rides for seniors in San Antonio.