Find more resources in your city!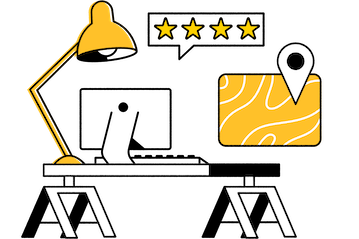 Start Exploring
Should your business be here?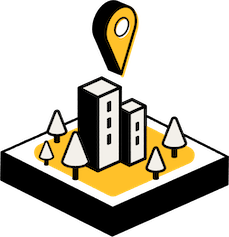 Add your business
Salt Lake City senior transportation for aging in place
The great majority of American seniors prefer to age in place, with a minority choosing to move from their homes and even fewer moving out of state. As the numbers of seniors aging in place continue on an upward trajectory, senior transportation in Salt Lake becomes an increasingly pressing concern. Without access to dependable senior transportation, seniors are at risk of becoming isolated as they are no longer able to be as mobile and active as they'd like. In order to maintain their health, independence, social and economic well-being, as well as contribute and participate in their communities, rides for seniors in Salt Lake City need to be widely and easily accessible. That way they can access medical treatments and preventative care, visit their friends in hospitals or nursing homes, spend time with family, and enjoy social events and religious activities. This will also ensure that our seniors are happier and healthier.
Statistics and facts about Salt Lake City senior transportation
What are the risks associated with senior driving in Salt Lake City?
Having seniors on our roads who are no longer competent to drive poses a great risk to them and other road users. A lack of available elderly transportation could push them to make the dangerous decision to keep driving if they feel they have no other choice. The table below illustrates the difference in senior transportation death statistics on the national level as compared to that of Utah:
| | Number of Senior Deaths (65+) | 65+ Population | Rate of Senior Deaths per 100,000 |
| --- | --- | --- | --- |
| USA | 11,252 | 74,629,409 | 15.08 |
| Utah | 46 | 365,872 | 12.57 |
Despite the fact that the rate in Utah is better than that of the overall national rate, seniors still need solutions for dependable and widely available transportation. That's where Seasons comes in. We hope to reduce the number of senior driving fatalities in Utah by making sure that our seniors can remain mobile as they'd like regardless of whether they can drive or have access to public transport.
What do seniors in Salt Lake City worry about when it comes to transportation?
According to KRC Research Surveys, a key concern for our aging seniors is a lack of viable alternatives for transportation when they can't drive themselves. While they know that family and friends like you are happy to help, they don't always want to inconvenience you and their independence is still very important to them. A lack of alternative options for transportation can lead to frustration and feeling trapped in their homes.
Older Adults Who Expect to Stop Driving in the Future
Older Adults Who Have Cut Back on Driving
Older Adults Who Consider Finding Alternative Transportation Difficult
In order for seniors to age in place with the dignity they deserve, they need access to excellent Salt Lake City elderly transportation. It is important to allay their worries and fears of isolation and immobility by providing them with accessible ways to get around safely and reliably long after they hand their car keys over for good.
What's considered safe, reliable senior transportation in Salt Lake City?
Seniors need so much more than just being picked up and dropped off by a transportation service. They have many special needs that need to be accommodated and a little more help with things such as getting in and out of the vehicle, carrying their groceries, or even a trained and screened driver or caregiver that can assist with a specific medical condition while they are on the road. Most seniors are on a fixed income and also need their transportation to be affordable. They might also require transportation that can make multiple stops and wait for them at their destination until they need to return home.
Senior rides in Salt Lake City
Whether your senior is no longer driving or is unable to take advantage of local public transportation, they deserve top-quality senior transportation to get everywhere they need to go. Let us help you find Salt Lake elderly transportation that caters to all the unique needs of your special senior citizen.