Find more resources in your city!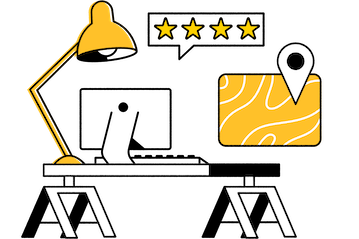 Start Exploring
Should your business be here?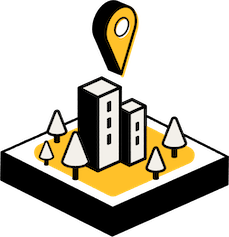 Add your business
Sacramento senior transportation for aging in place
Senior transportation in Sacramento matters because it enables seniors to age in place (an option that many older adults prefer to living in nursing homes and assisted living facilities). Whereas assisted living facilities provide rides to the seniors who live in them, if your older adult chooses to age in place, you will have to find those rides yourself.
It's important that you find those rides, too. Studies show that older adults who don't have access to reliable transportation tend to make 15% fewer trips to the doctor and a whopping 65% fewer trips to access social outings like religious events, family get-togethers, and meeting up with friends.
Stockton elderly transportation gives the older adult in your life that reliable transportation they need to continue going to the doctor's office and being social even after they've quit driving. It's another reason why you have to keep transportation in mind while coming up with an age-in-place plan.
Statistics and facts about Sacramento senior transportation
What are the risks associated with senior driving in Sacramento?
Senior transportation in Stockton helps to eliminate the risk that older adults encounter while driving themselves. As we age, we lose some of the reflexes and motor skills that we need to drive safely. That's why most seniors will quit driving at some point in their lives. This data from Finder highlights why that's true.
| | Number of Senior Deaths (65+) | 65+ Population | Rate of Senior Deaths per 100,000 |
| --- | --- | --- | --- |
| USA | 11,252 | 74,629,409 | 15.08 |
| California | 846 | 5,838,115 | 14.49 |
As the data shows, there were 11,252 senior deaths from transportation in 2019 and 846 of those occurred in California. You don't want to put your loved one's life at risk unnecessarily. So instead of allowing them to continue driving themselves, it may be time to embrace Modesto elderly transportation.
How do seniors in Sacramento get to public transit access points?
Public transportation is one option that a senior can use to get around in a place like Sacramento. But an older adult will still need a way to get to locations where public transit is available. The chart below compiles data from TransitCenter to show you how older adults tend to do that.
The majority of older adults walk to public transportation stops. But this isn't necessarily always possible in a place like Sacramento, which can get very hot during certain parts of the year. It's another reason why the time to hire senior transportation in Modesto may be coming sooner than you think for the older adult in your life.
What's considered safe, reliable senior transportation in Sacramento?
Older adults regularly have appointment doctor's visits and pharmacy consultations that they need to be on time for. This is extremely hard to do with public transportation and ride-share apps like Uber and Lyft. On top of that, a senior may also need help with getting in and out of whatever transportation option they decide to use. And most non-specialty services won't provide that type of support.
Senior ride companies satisfy both of these reliability requirements. They can provide assistance to your senior when they need it and are reliable enough to count on for important appointments and social outings.
Senior rides in Sacramento
Seasons is your go-to destination for information about senior rides in Sacramento. We offer a wealth of free resources that anybody can use to search through their options and find the best choice for senior transportation for their unique needs. Don't hesitate to reach out to us directly if you need more help understanding your options.